We supply three different jetski docks, for different budgets, needs and sizes of ski. All of them are made from HDPE, are proven durable, robust, versatile and keep your ski lower maintenance. They are easy to install and with a little help from a few friends (or a small crane) they are easy to move and store over winter should you not want to keep them out on the water. Here's a little run down of our docks…..
The Jetport: This is the first model that came out and in some ways, the most basic. It has fixed rollers giving you the ability to glide your ski onto the dock easily. The design allows the water to run off quickly, keeping the dock dry and safer to walk on. The Jetport can be customized with a number of accessories such as various moorings, and a transition module ('Sunnydock to Rotodock Connector'), allowing you to connect to either modular cubes, Rotodock or Marinedock products if you wish.
Dimensions:
Lifting Capacity: 1200kg/dock  Length: 386cm  Width: 147cm  Height: 38cm  Weight 180kg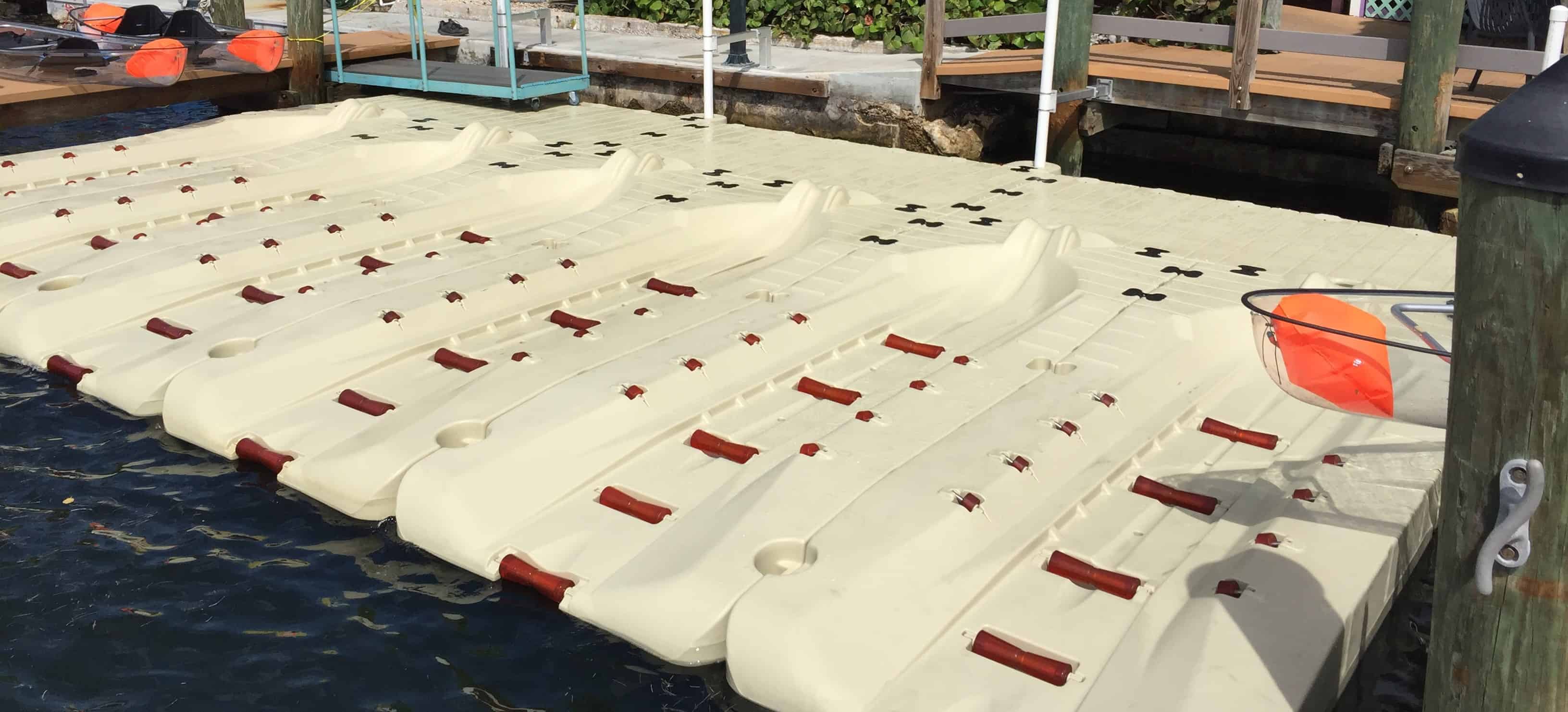 The Jetport Plus: This is, as you guessed, the model up from the Jetport. It retains many of the same features as the Jetport and also a few extras, as you would expect from an upgrade! The Plus has more of a V shaped base and adjustable wheels instead of fixed rollers, allowing you to move the wheels into positions that allow maximum efficiency for your specific dock. It also boasts front holes for mooring on piles, and covers if these won't be used. In between the pile holes, a stopper gives you the option of fixing your ski, for extra security. The design on this model gives better distribution of load and rigidity.
Dimensions:
Lifting Capacity: 1340kg/dock  Length: 386cm  Width: 147cm  Height: 38cm  Weight 178kg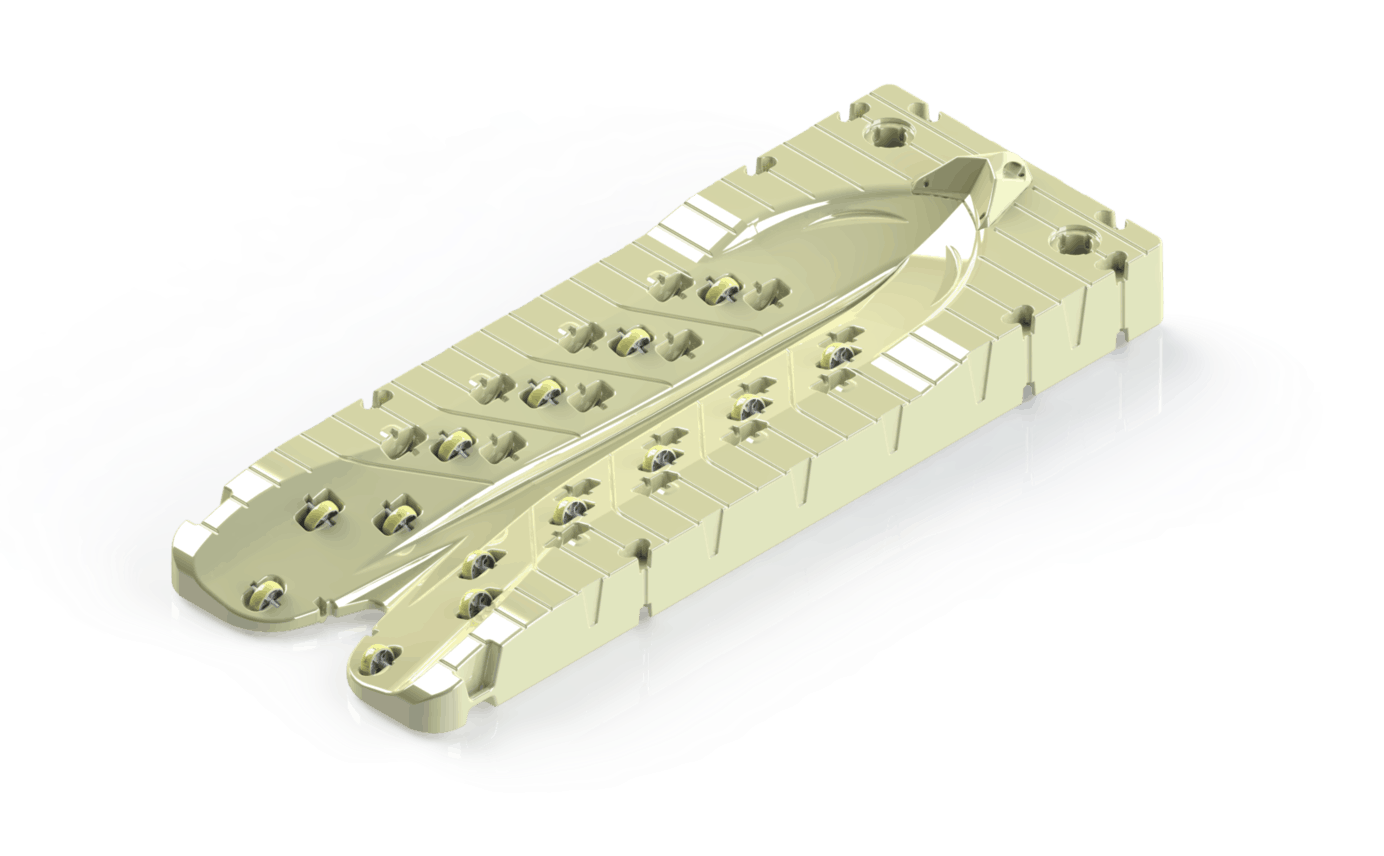 The Jetport Max: The latest model boasts, on top of the above specifics, corrosion free, adjustable wheels, avoiding scuffs and scratches to the hull of your ski, and UV stabilisers allowing the dock to provide years of service, while keeping your ski virtually maintenance free from the marine environment. The Max also has an extra 50cm width, for ease of access.
Dimensions:
Lifting Capacity: 1340kg/dock  Length: 386cm  Width: 197cm  Height: 38cm  Weight 230kg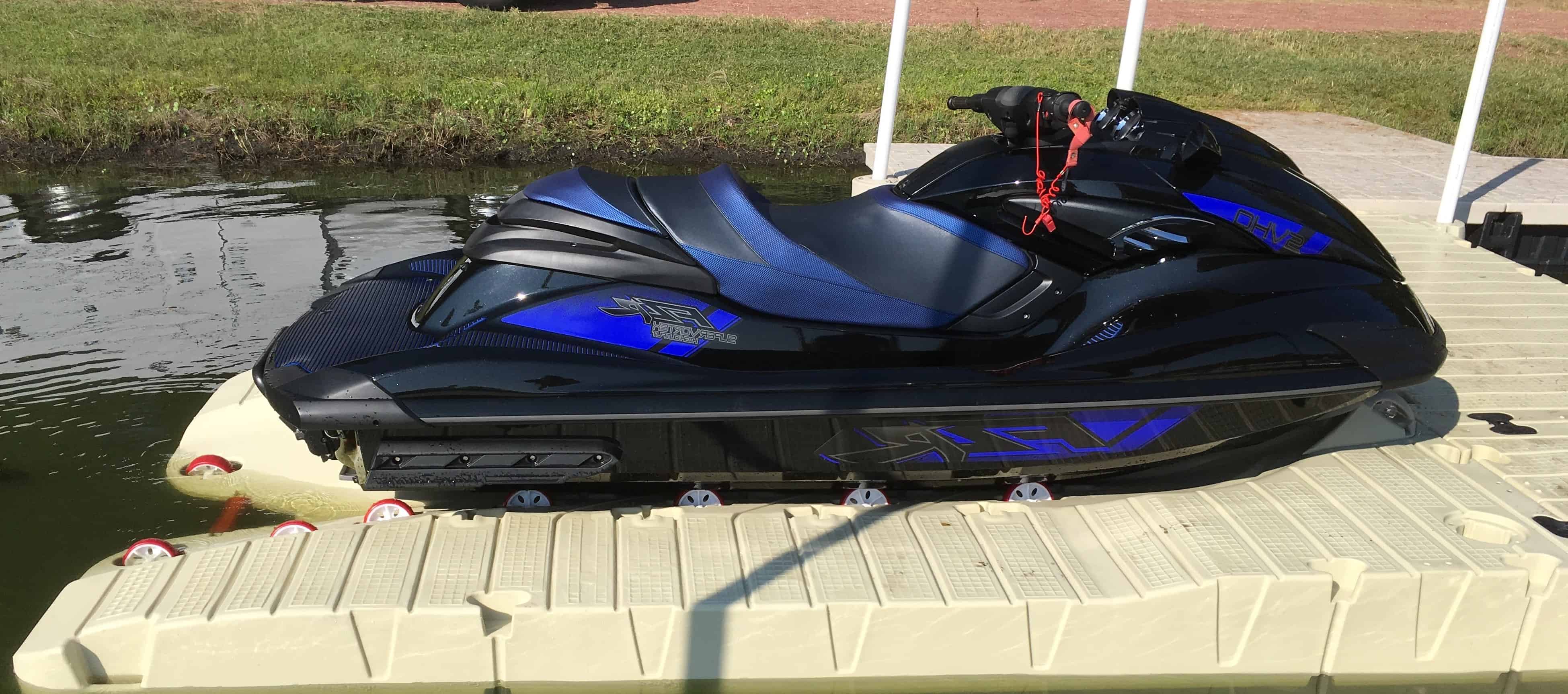 If you have any questions about these products, please don't hesitate to ask. The Jetport range are definitely some of our most popular products, so we keep as many in stock as possible, but do call ahead to ensure availability.
Long may the beautiful weather continue…..