Popular for watersports clubs and widely used for personal recreation.
---
The Easyfloat pontoon is a patented design with an aluminium frame and stainless steel fittings surrounding UV resistant floatation units. The units are filled with cellular plastic and sealed, meaning they are resistant to water ingress and if the float somehow got damaged, they would remain floating.
The units are lightweight and with a slip resistant surface and soft, rounded edges, they have safety at their core. Being low-profile they are highly suitable for wheelchair users and with their sturdy, robust nature, they can also support the use of machinery for construction workers. Their floating capacity is 150kg/sqmtr with a freeboard of 17.5cm. Popular for kayaking and rowing clubs, they have been used for international competitions in Hungary, Slovenia and Korea to name a few. Of course they are also excellent for private use and have an ingenious motor attachment facility, which allows, when coupled with the low draught, just a small 3-4hp engine to power you along if needed. For recreational fun, they can be lightly anchored for ease of movement, or piled into a static position to ensure the stability.
The best part of all is the Easyfloats have been tested by SP Technical Research of Sweden who have concluded that "Easyfloat will have no or negligible impact on the environment during it's service lifetime".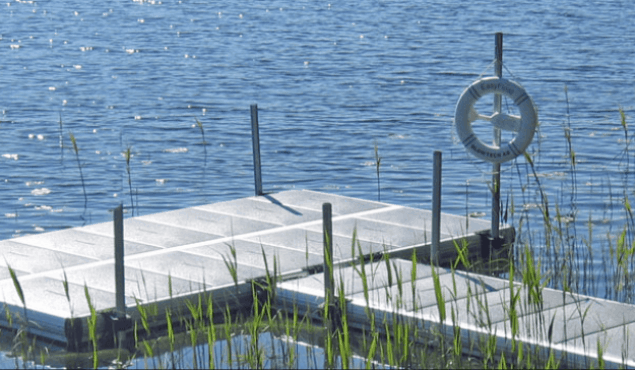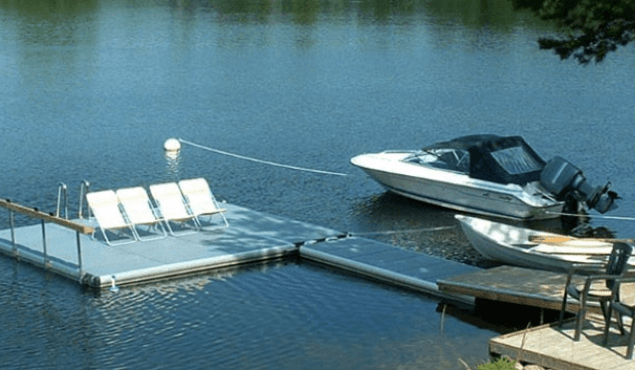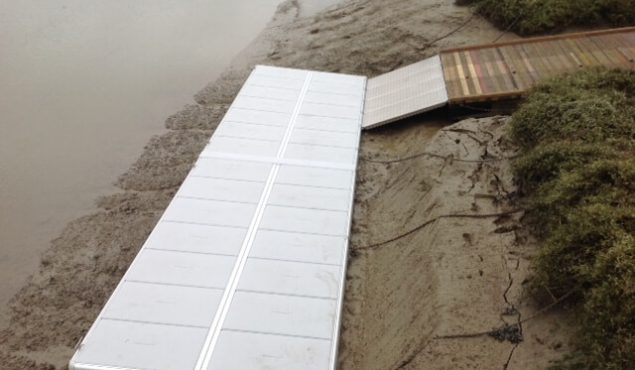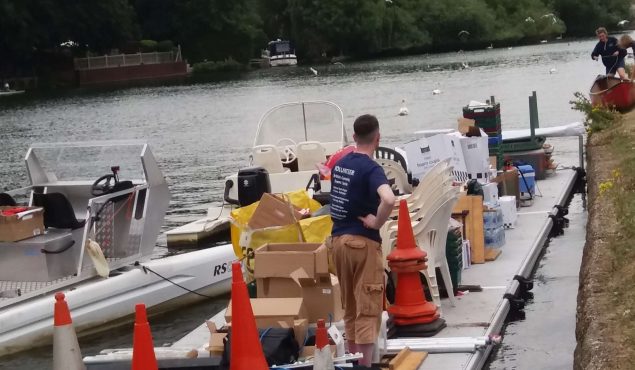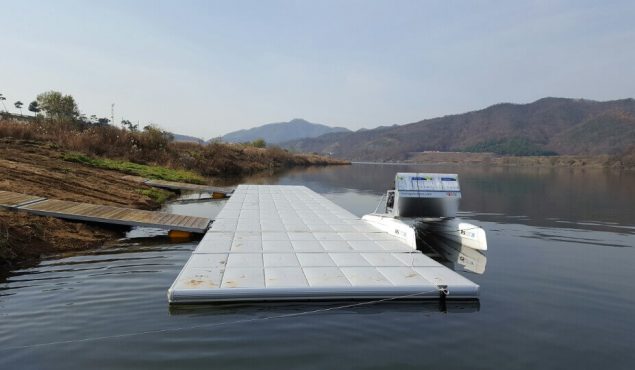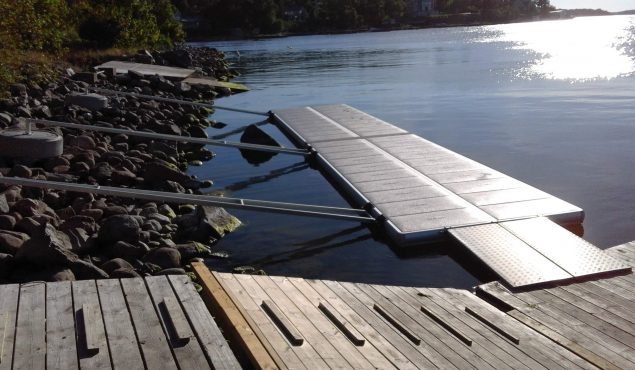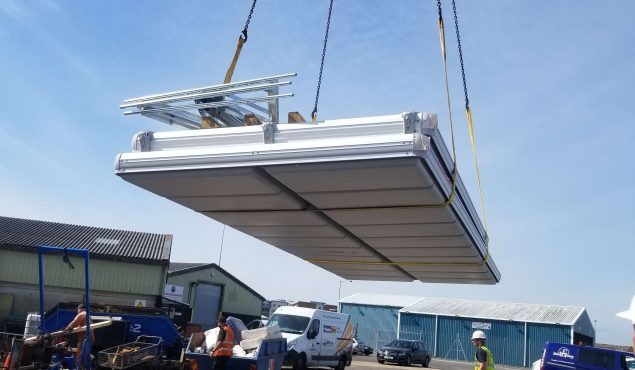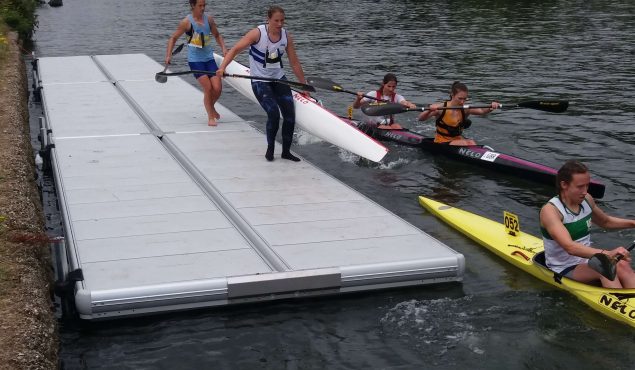 More Info
---
Each independent float measures 1.2m x .6m and the minimum size aluminium frame comes as 1.2 x 3m, with the maximum a whopping 6m x 6m.