The worldwide go-to system for marina and harbour projects.
---
This Walcon pontoon system has been in use in marinas and yacht harbours around the world for well over 40 years and continues to be a market-leader to this day. "System 21" is a modular pontoon system with floating walkways, platforms and finger pontoons available to fit the majority of marinas and harbours. The ever-popular pontoon design has been refined and improved over many years of manufacture, implementation and testing. It uses a hot-dip galvanised welded steel structure (to BS EN ISO 1461) supported on polystyrene floats encased in fibre-reinforced concrete. A hardwood or GRP mesh decking is used, and hardwood fenders are also available. Finger pontoons adjustable in position at 500mm centres can be added and a full provision for all service requirements of modern marinas is set as standard. If needed, reinforced versions providing higher freeboards, greater live load specification and bespoke solutions can also be ordered. The combination of welded frame units using BS EN 10025 grade steel and flexible connections gives a robust and durable design. Additional or alternative paint treatments can also be specified.
"System 21" floating pontoons are designed and built to allow easy access to cables, connections and service supply infrastructure. Pontoon walkways can be fitted with continuous ducts along either or both sides to allow direct access without the need to remove the decking, although they can be fully decked should you prefer. The standard range of interconnected units is comprised of walkway and finger units with a nominal freeboard of 500mm and a draft of 300mm.
The walkway units are ideal for use for the main access and piers of a marina as well as for many other pontoon applications. Standard lengths are 11.46 and 7.46 metres, and standard widths are 1.64, 1.93 and 2.53 metres over fender. We can also fabricate virtually any length and width to suit specific requirements. Current TYHA guidelines recommend a minimum finger pontoon length of 75% of the length of the boat to be berthed. Economy fingers (lightweight mooring arms) are available as an alternative to 4.5 and 6.0 metre fingers.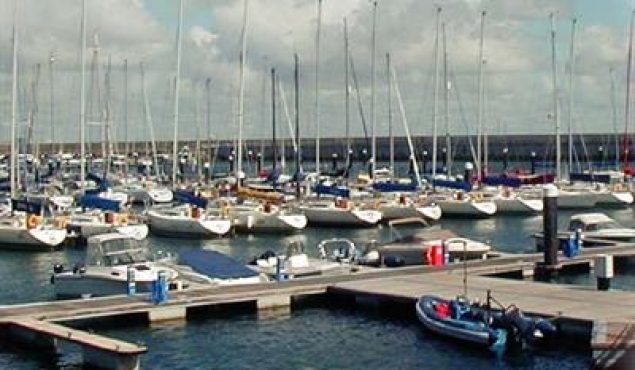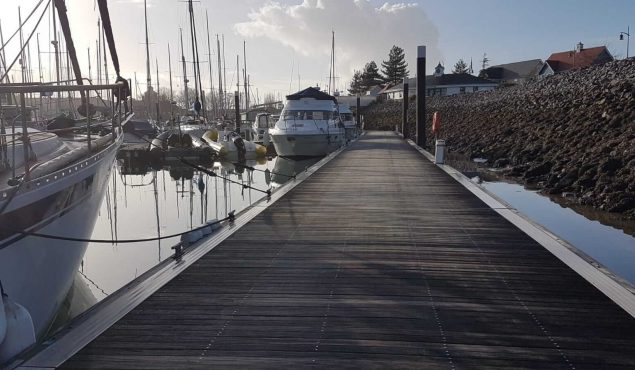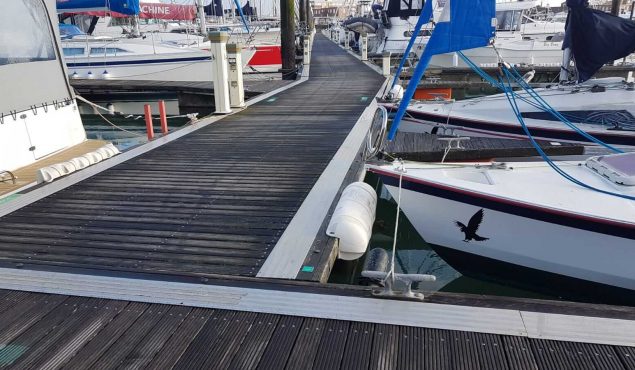 More Info
---
Steel articulating floating finger pontoons are also available and have been developed specifically for locations with limited water level variation. They can be found installed against quay walls in rivers or harbours. Steel articulated finger pontoons are comprised of a galvanised steel frame and hardwood deck and are supported on concrete floats.