Designed to your exact specification
---
RotoDock consists of Linear Low Density Polyethylene units available in a range of sizes;
1.5m x 1.0m
3.0m x 1.0m
3.0m x 1.5m
3.0m x 2.0m
Which allows the creation of pontoons in virtually any shape and size.
The units are connected together using a composite rubber coupler with the modules all compatible in any orientation. The composite couplers are designed to create a rigid stable pontoon system whilst allowing the units to flex to prevent damage to the system when required.
The surface of RotoDock is hard wearing with a non-slip pattern moulded into the deck whilst the underside is designed with open chambers that trap air creating a vacuum between the RotoDock and the surface of the water increasing the stability of the pontoon.
With a safe working load of 350 kg per square metre per layer and the option of adding additional buoyancy when required RotoDock is ideal to create permanent and temporary installations for both commercial and private requirements.
The extensive range of accessories available for RotoDock allows us to fulfil your exact requirements whether commercial when a robust working platform is required or for private use when an aesthetically appealing pontoon is needed. These include: Galvanised or Rope Handrails, Galvanised or PE Cleats, Fenders, Aluminium or PE Access Ladders, Benches, Storage Boxes and a wide range of mooring attachments to suit all locations.
To ensure that your pontoon meets your exact requirements our highly experienced in-house engineers will design your complete pontoon system using our 3D CAD software.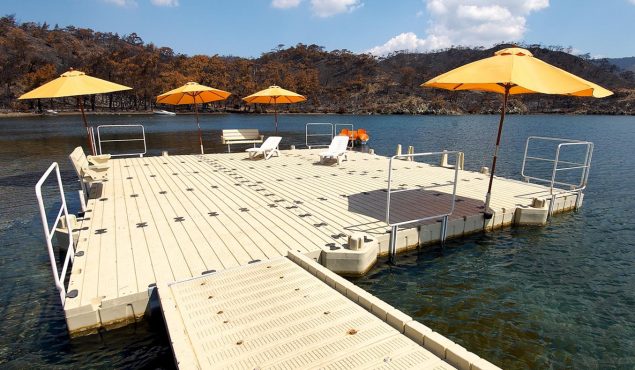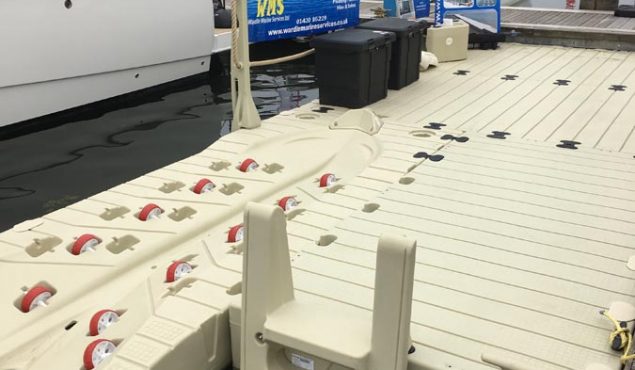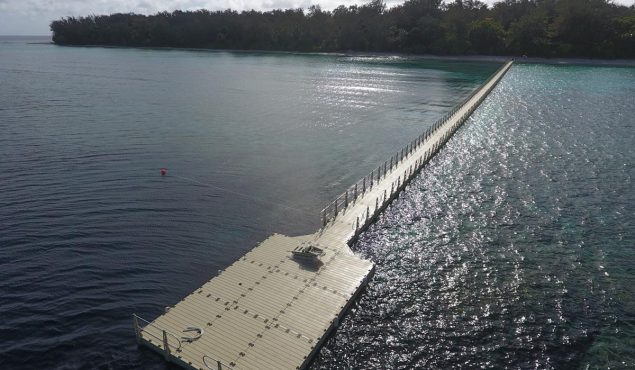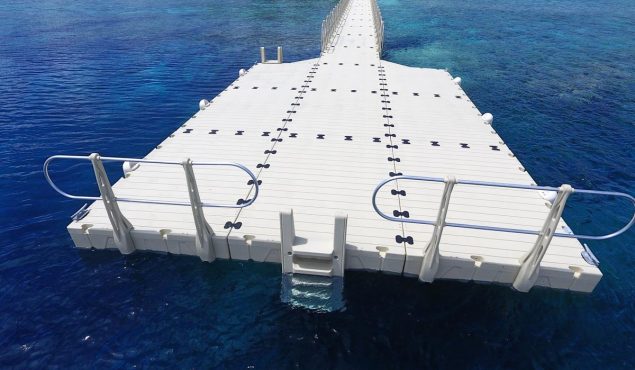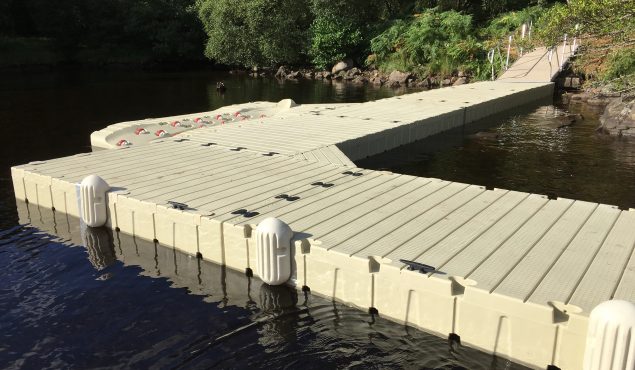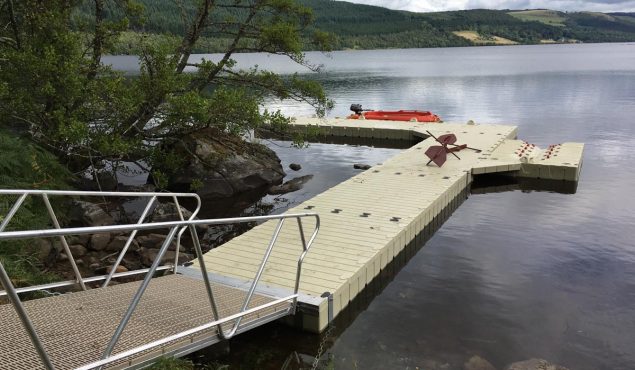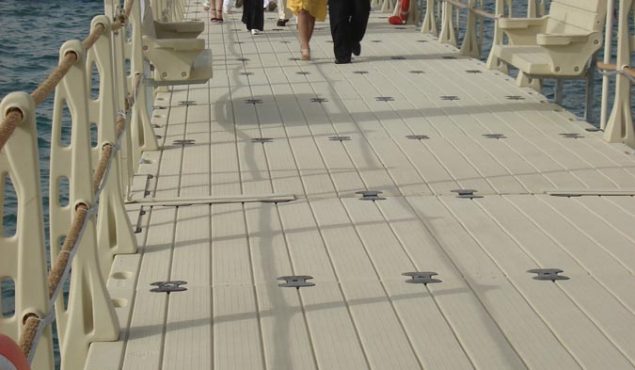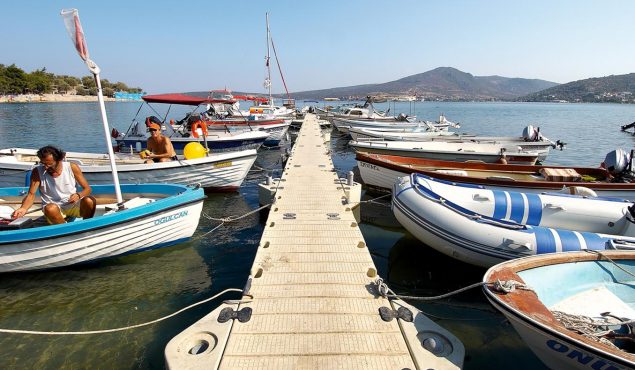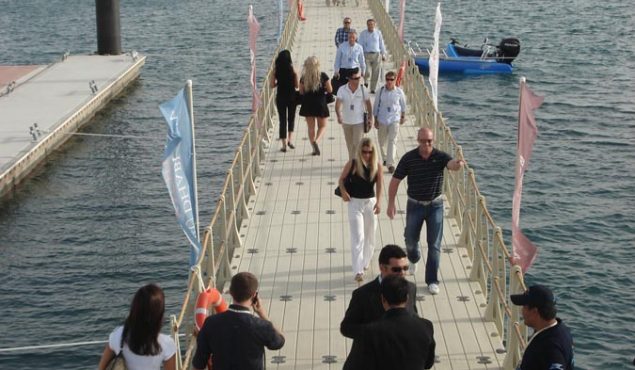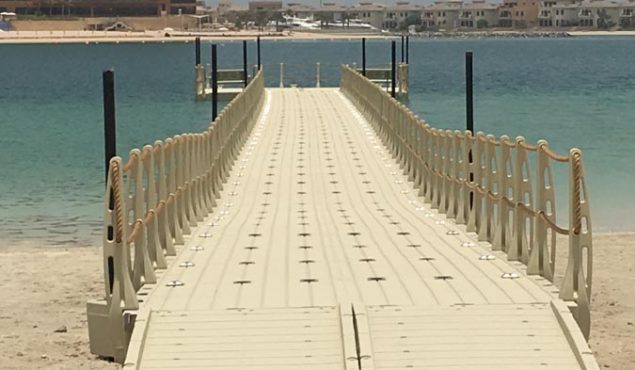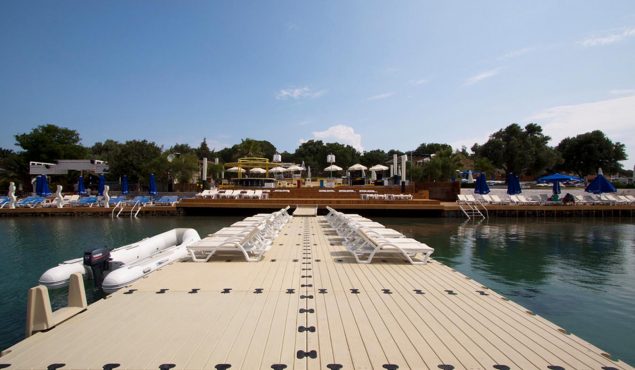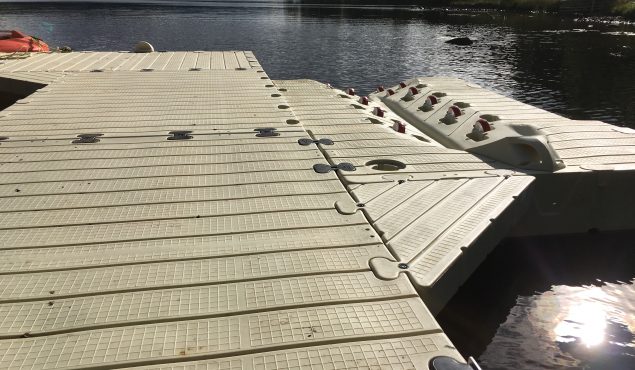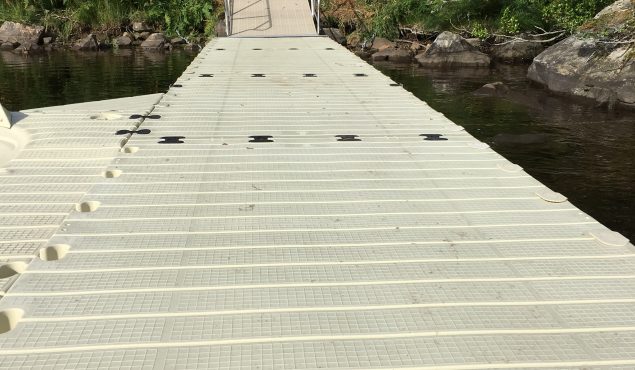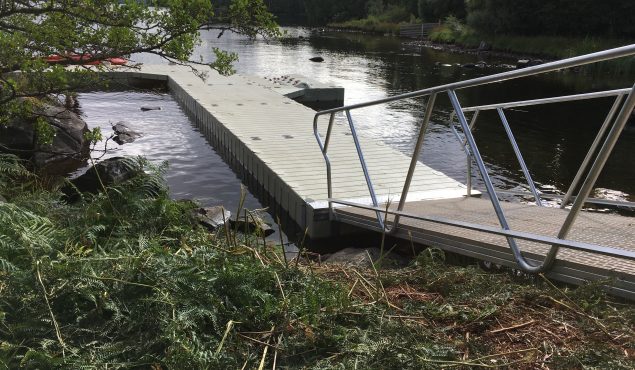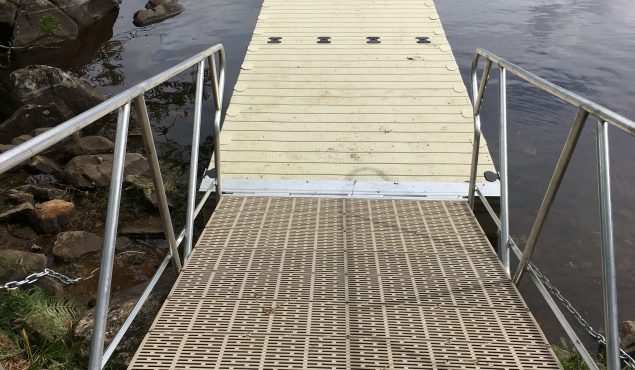 More Info
---
To complete your RotoDock pontoon system we also stock both PE and Aluminium Gangways along with a comprehensive range of mooring equipment.
DATA SHEETS
Download our data sheets below:
---