The pontoon of choice for larger projects
---
The Marine Dock is a complete pontoon system, used in marinas and harbours for a magnitude of applications, from small pleasure boats to 45m yachts and passenger ferries. Ordered and delivered as the complete system, with an aluminium frame, composite or wooden decking, and any accessories you may have requested, they are an easy choice from initial request to installation.
The Marine Dock system is quoted for each individual job and comes with your choice of polyethylene floats to suit your individual buoyancy and freeboard requests, from 240kg buoyancy capacity and 50cm height, to 1000kg buoyancy capacity and 116cm height. Fingers can easily be added to the main system to accommodate a variety of boat lengths, and gangways from 3m to 24m can be attached depending on your requirements. The gangways come with shore transition plates, connection parts and the roller system, ensuring smooth adjustments during tidal movements.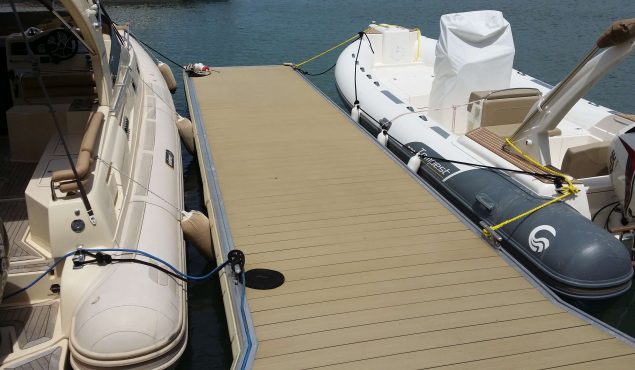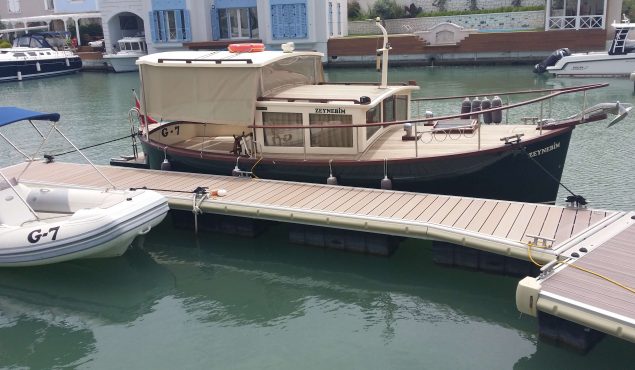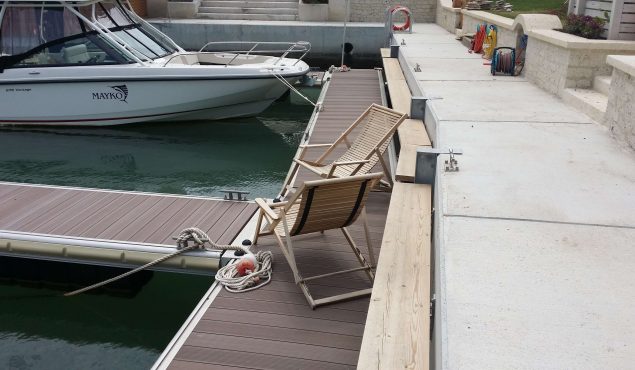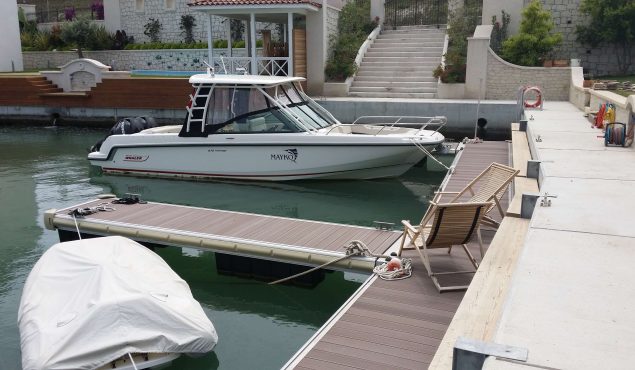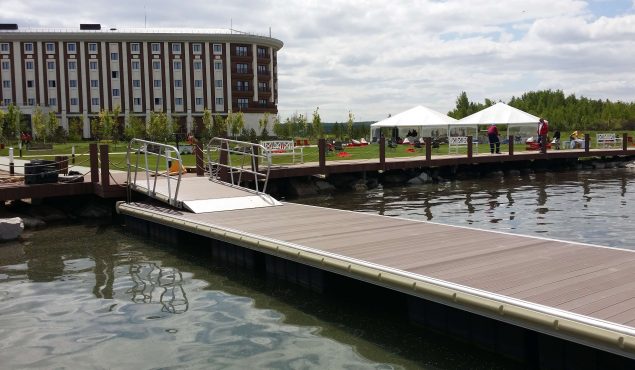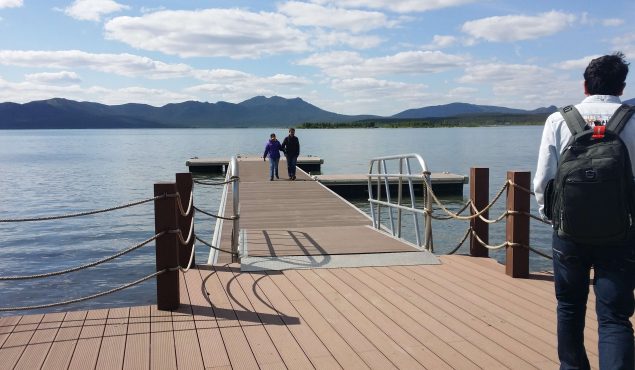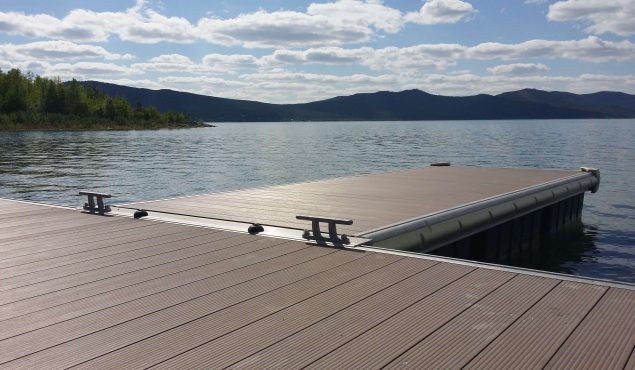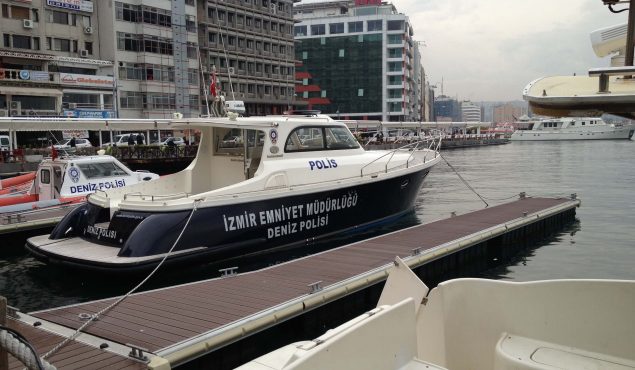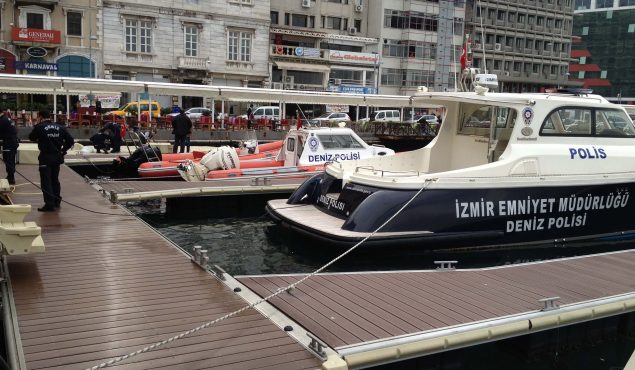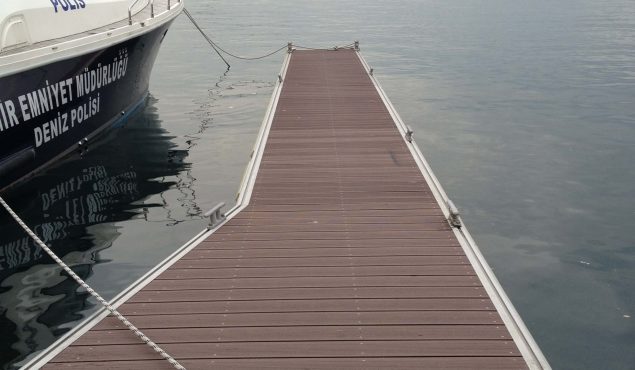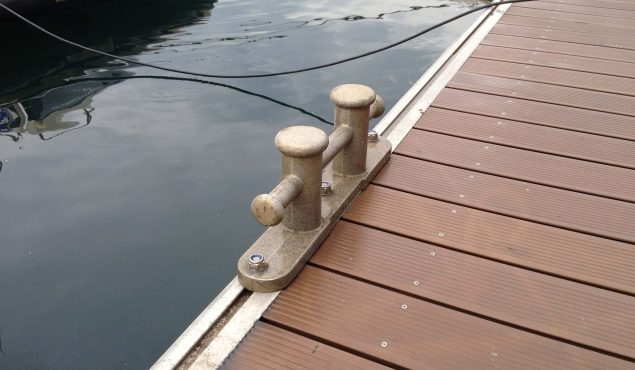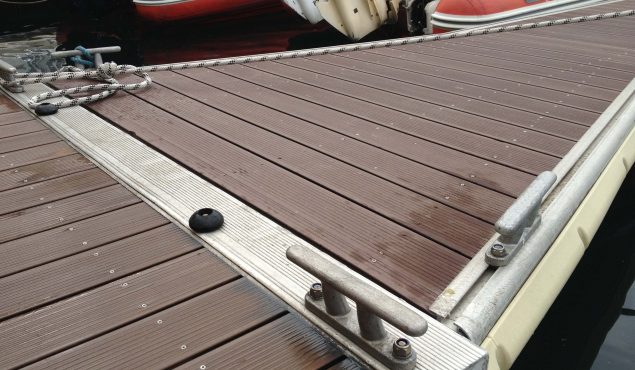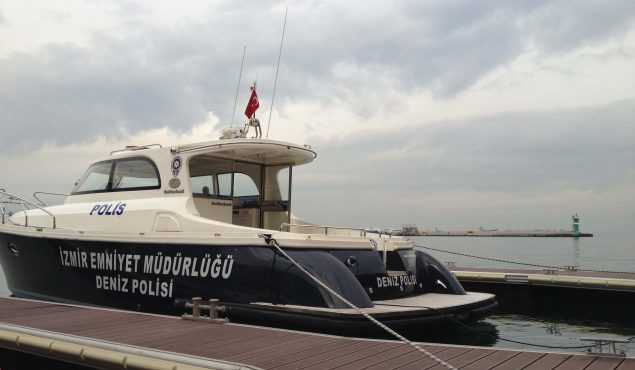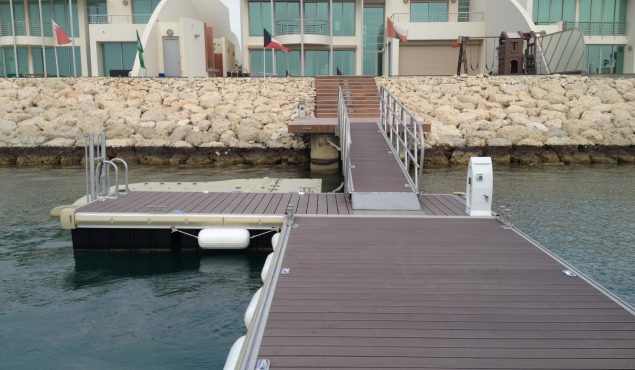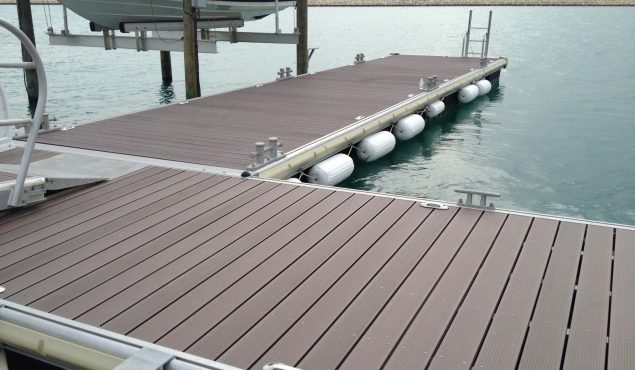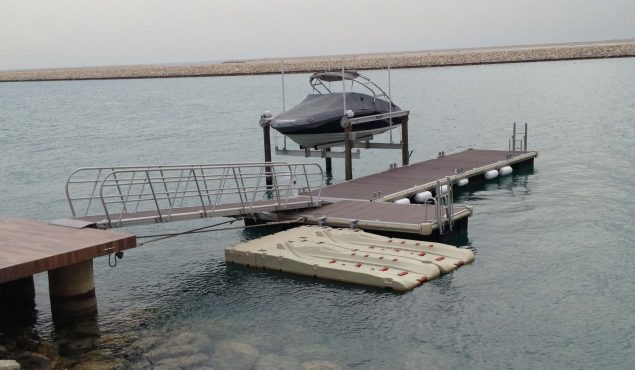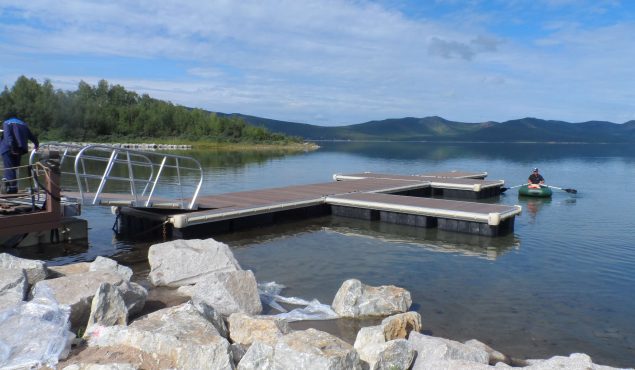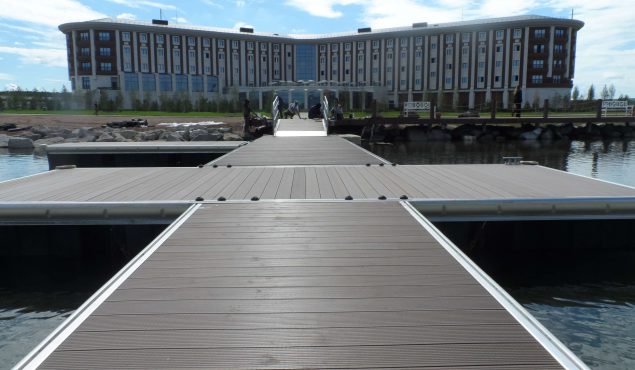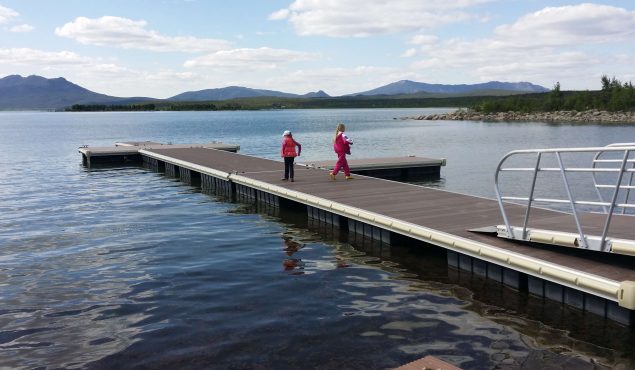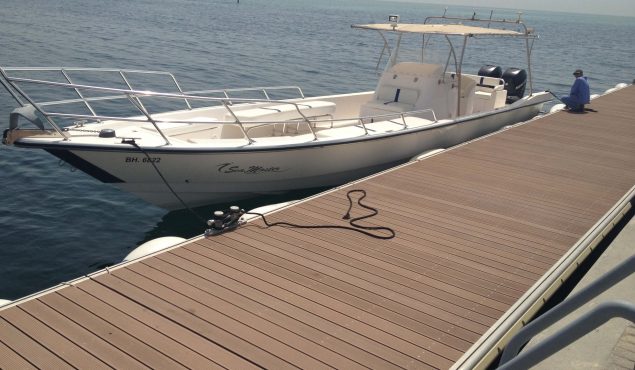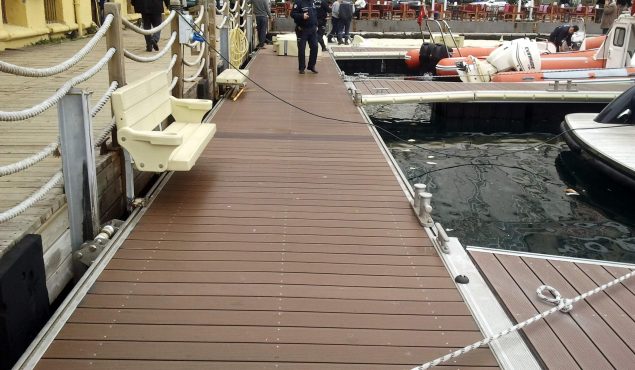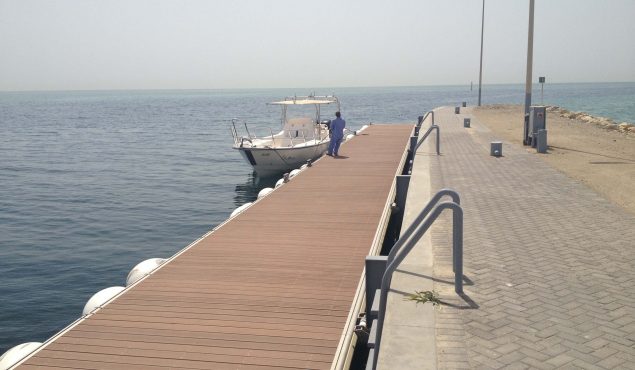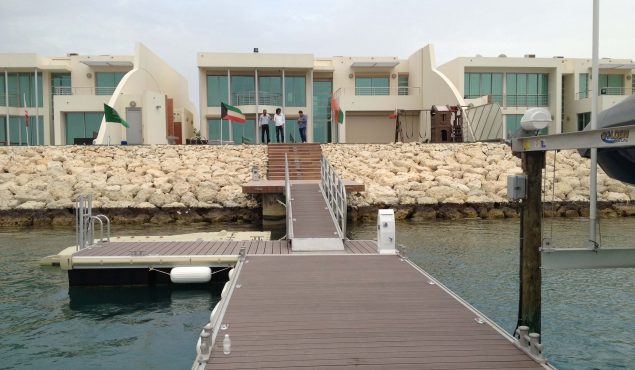 More Info
---
The Marine Dock system can be created with a number of profiles to accommodate moorings for boats of varying lengths. It can also be built with a heavy duty profile for the larger super yachts and passenger ferries. Please contact us to discuss your requirements as all Marine Dock pontoons are built bespoke.