Permanent & temporary pontoons
---
High Density Polyethylene cubes quickly connect together by inserting a connection pin and simply turning it through 45 degrees to lock it into place. The cubes have a hard wearing non-slip surface, are fully UV stabilised and being HDPE don't suffer from any corrosion issues or require any regular maintenance.
Cubes can be used to build pontoons of virtually any shape and size for both permanent and temporary installations in a wide range of locations.
The modular design allows them to flex in rough seas preventing damage to the pontoon whilst the shallow draft of just 25mm unladen allows the use in shallow water when required.
| | |
| --- | --- |
| Size: | 500mm x 500mm x 400mm |
| Weight: | 7kg |
| Compression load: | Over 3500kg/sqm |
| Load capacity: | Over 350kg/sqm |
| Material: | High Density Polyethylene |
| Manufacture: | Blow moulding |
| Diagonal lugs tensile strength: | Over 1950kg (test speed 50mm/min) |
When a higher load capacity is required the cubes can be double or triple stacked to increase the safe working load proportionally. Alternatively when a lower freeboard is required we have a low profile cube at 250mm high and a freeboard of just 220mm.
Along with the cubes we stock of a wide range of accessories allowing the easy installation of complete pontoon systems. Accessories include: Cleats, Fenders, Handrails, Winches, Access Ladders, Lights, Lifting Gantries and Mooring Attachments.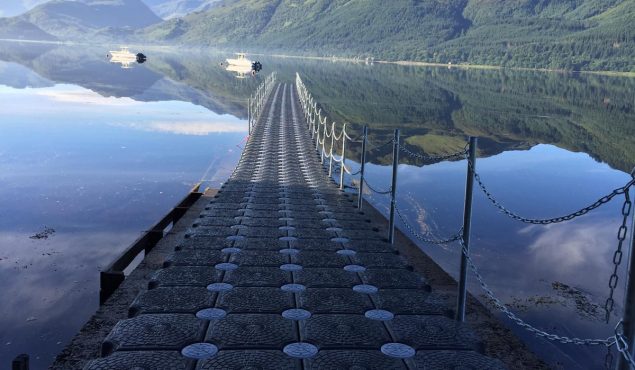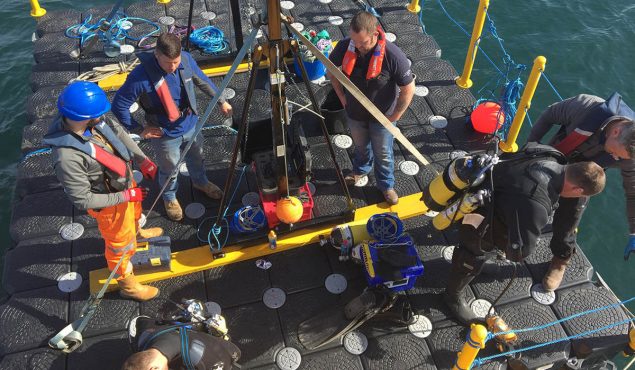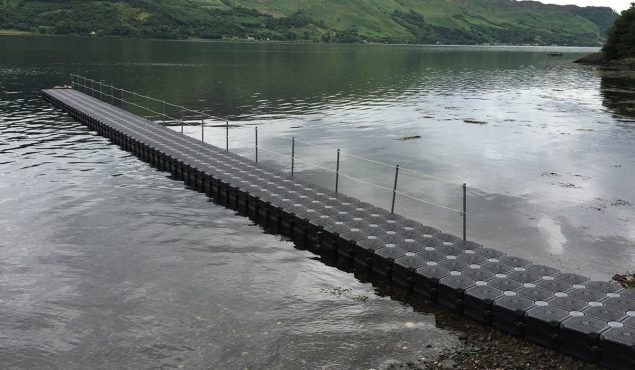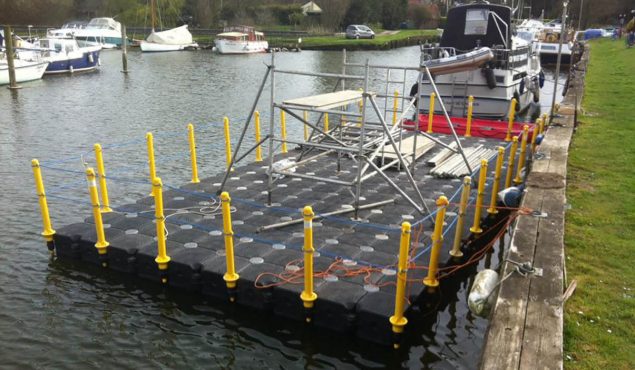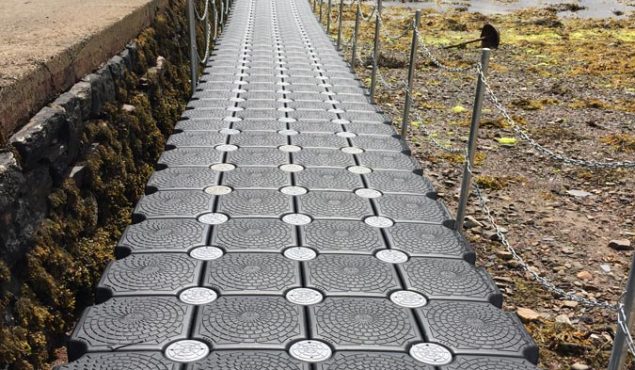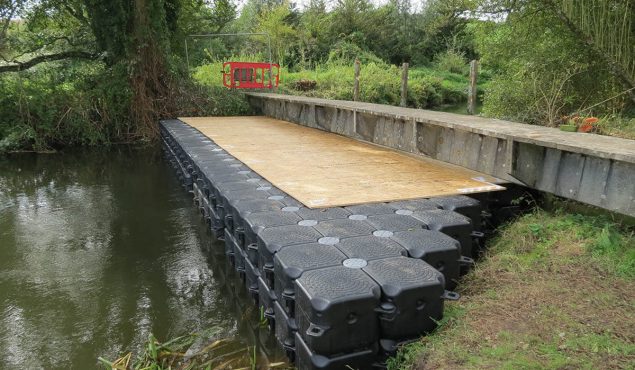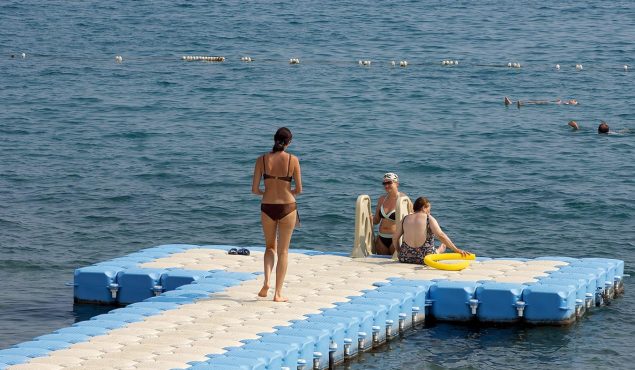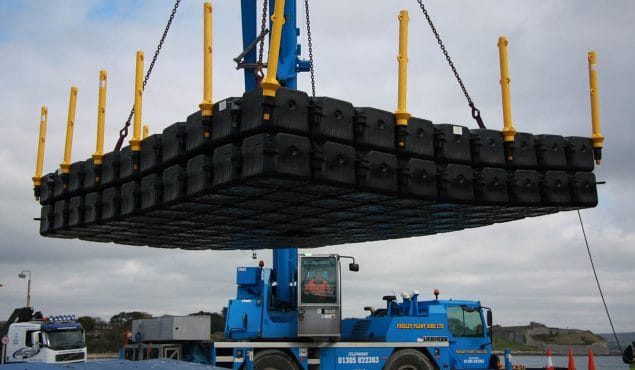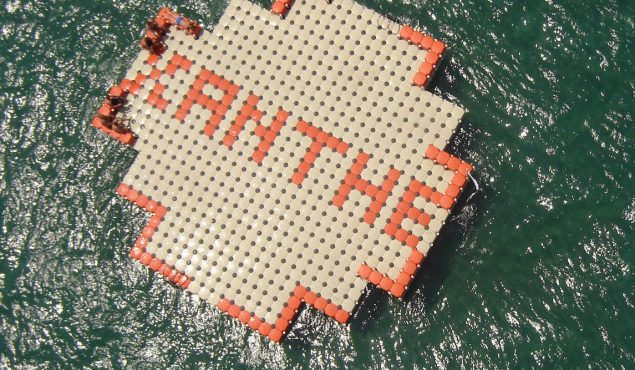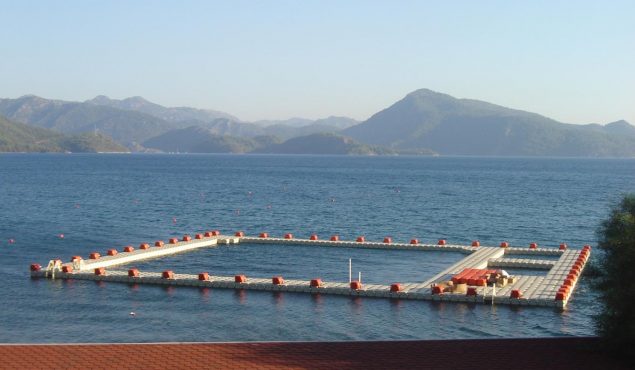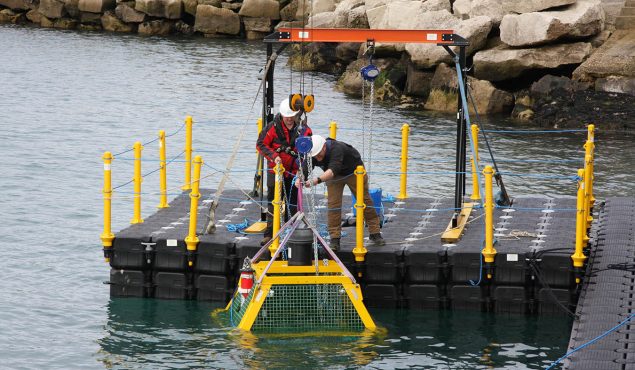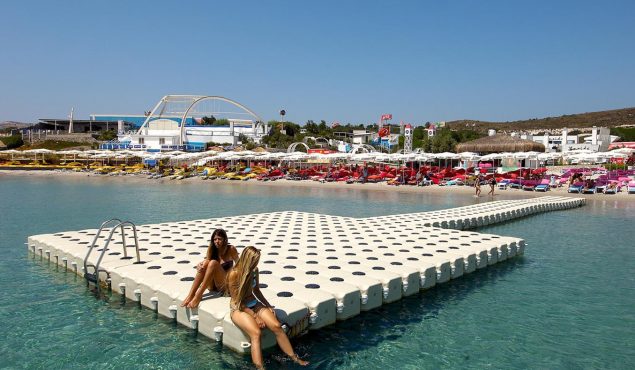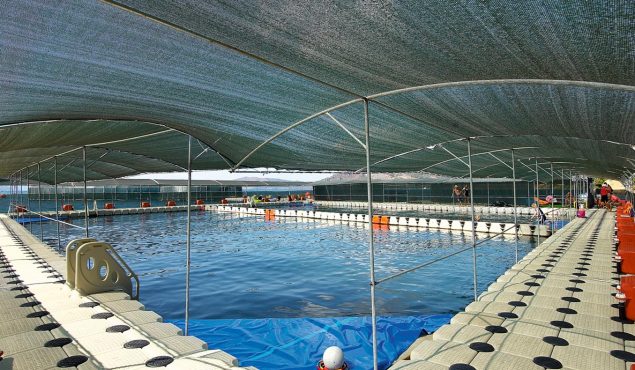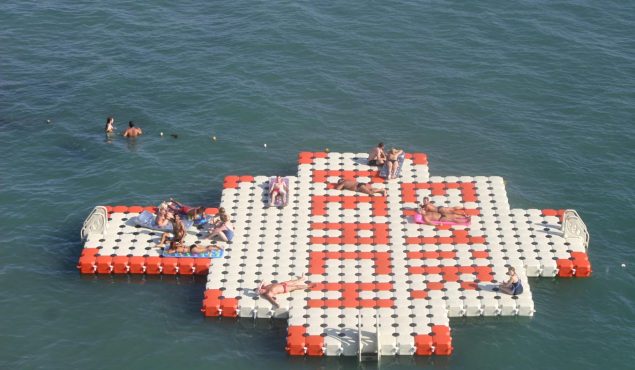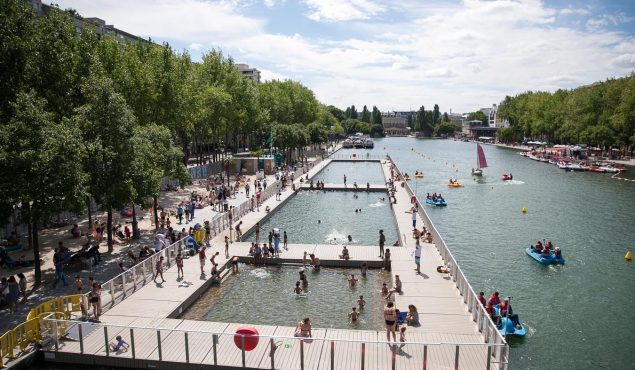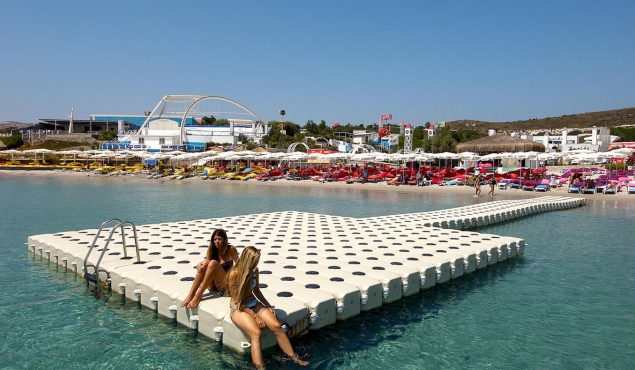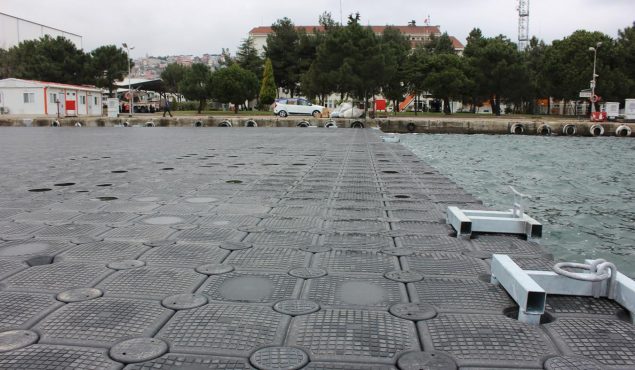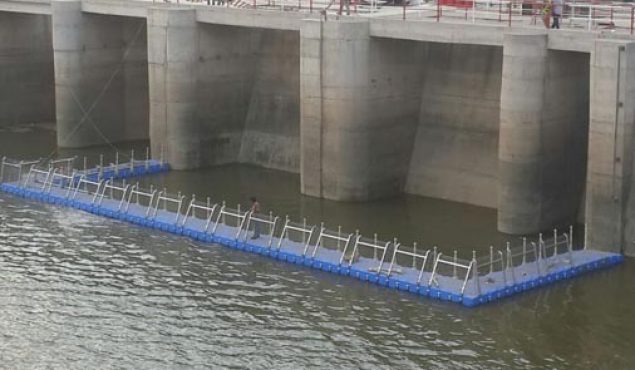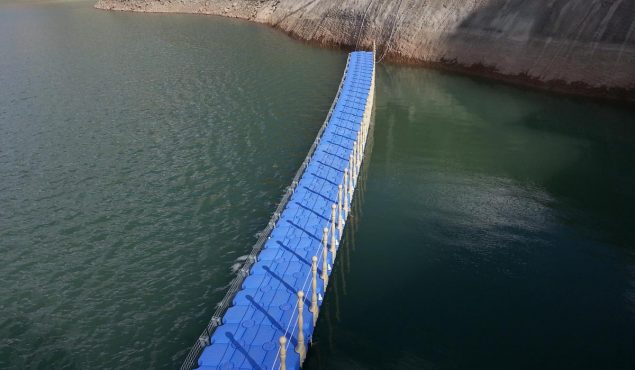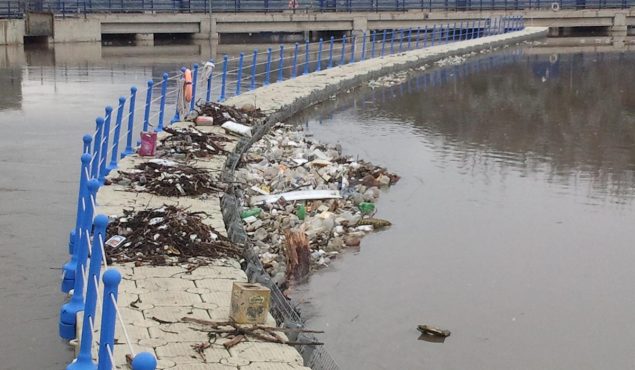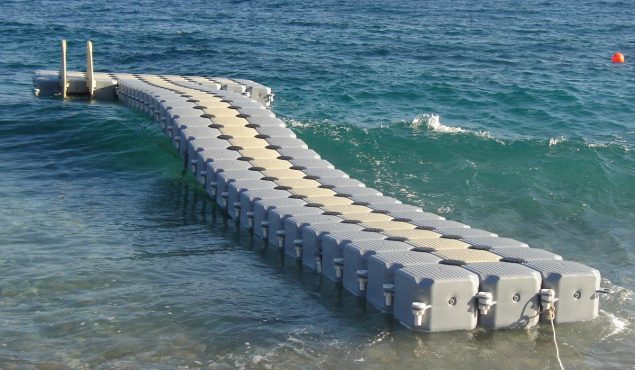 More Info
---
Modular Cube Pontoon Systems have a wide range of uses including: Fish Farms, Working Platforms, Bridge Repairs, Pumping Platforms, Marina's, Sailing Clubs, Drive On Docks, Access Ways and many more. With a stiff wire mesh attached, a cube pontoon can become a floating debris barrier, ensuring rubbish doesn't continue its' journey downstream, polluting our environment.
We also stock a wide range of access ramps, gangways and mooring systems to provide you with a complete solution to your pontoon requirements.
Data Sheets
Download our Modular Cube Datasheets and Installation Manual below:
---