A mechanical lift, for larger boats
---
Our High and Dry Boatlifts are a new lift using the 'syphon' mechanism to launch and lift your boat out of the water. A remote control option and colour coding is also available. The technology and build for this lift has been a three year development and looks set to alter the future of lifts we see today.
The four flotation 'bins' act as guides, with an option to install central mooring lines to the central cleat, ensuring your boat lands in the central position every time. Your boat will be lifted in a controlled, horizontal plain every time as the blowers begin the siphoning process in the bottom fittings, to exchange the water with air. When you launch, the suction parts of the 'blowers' begin to flood the pontoons and gently lower your boat into the water. These are the gentle giants of the boat lift world, seemingly floating your boat out of the water to ensure less marine damage and less maintenance for you.
While other lifts may not be able to completely take your boat's engine clear of the water when docked, the High and Dry lifts your boat fully out, ensuring the whole structure is clear of marine damage for however long you choose to hold it in place. With cradles to support your boat as it is lifted and lowered, it also ensures less potential damage to the hull.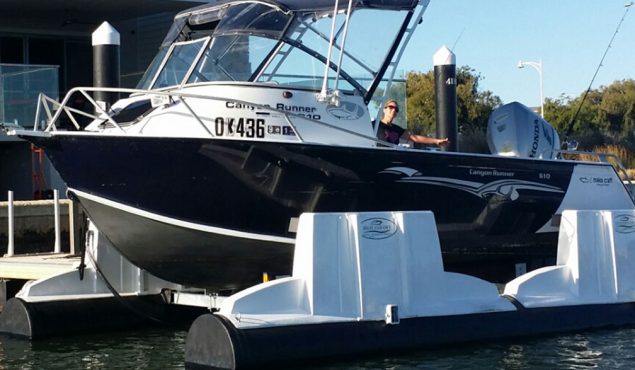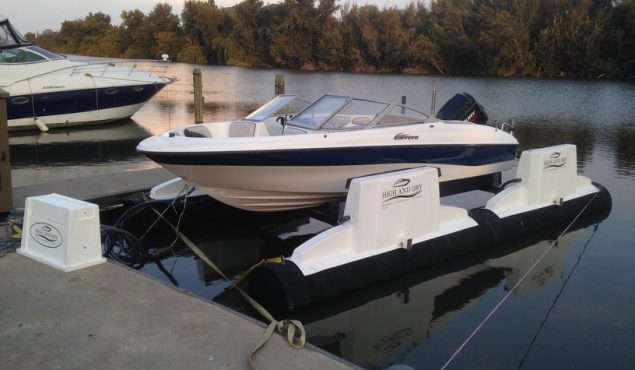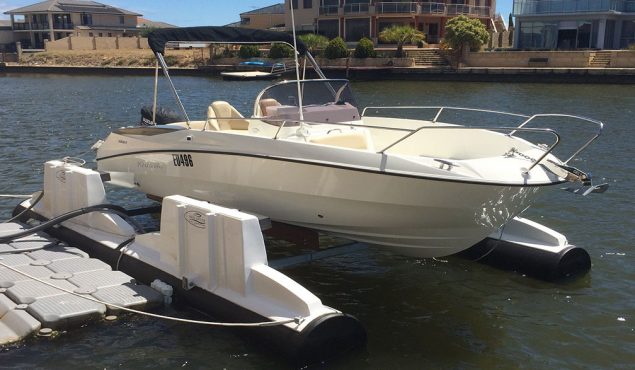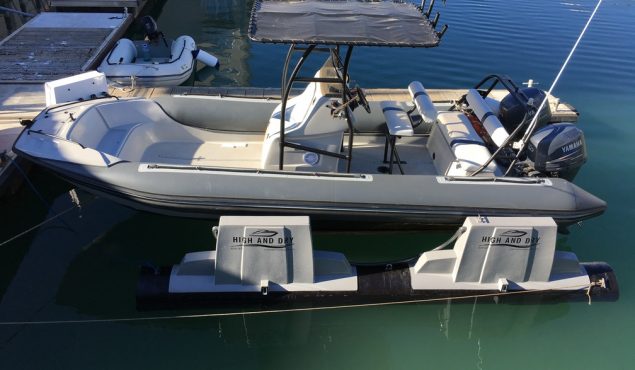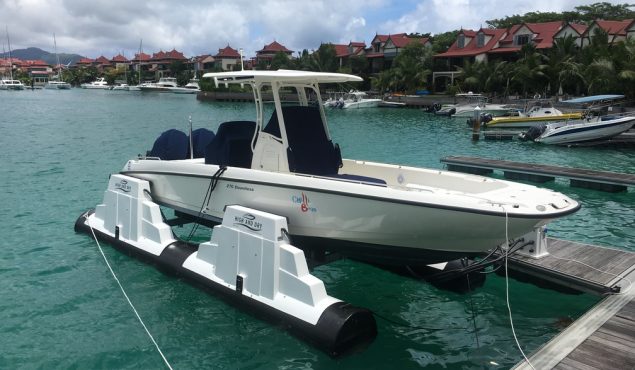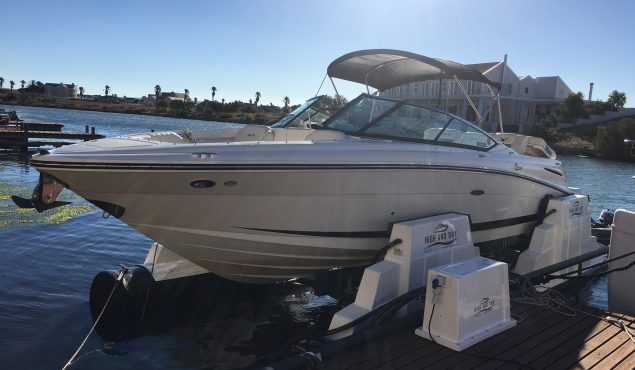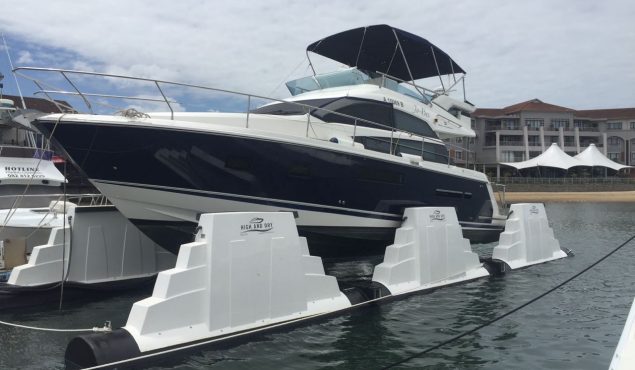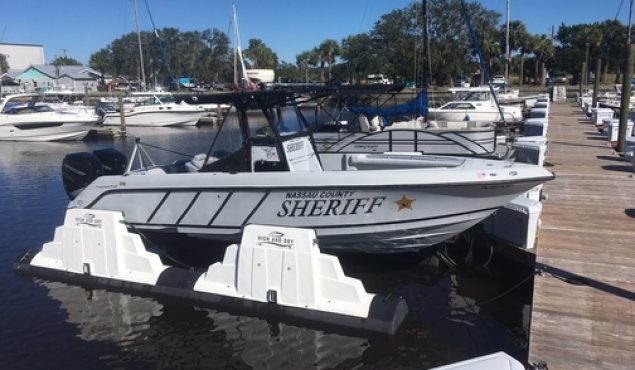 More Info
---
High and Dry Boatlifts are currently made to order, so there is an approx. six week lead time for them. Prices start at £11,150. 
DATA SHEETS
Download our data sheets below:
---