We were asked to install two decked pontoons in Exbury Gardens in the New Forest a while ago and this was the week that saw the install begin. The team went off bright and early Monday morning with a truckload of Rotodock sections (four 3m x 2m) and their accessories to begin installing two hammerhead pontoons that next week will be covered with our composite decking and ready for the public to use. This job lasted Monday to Wednesday and was put in place to increase public accessibility. A really nice job in a beautiful area during quite a lovely week, which makes up for the wet and windy Bideford job a couple of weeks ago!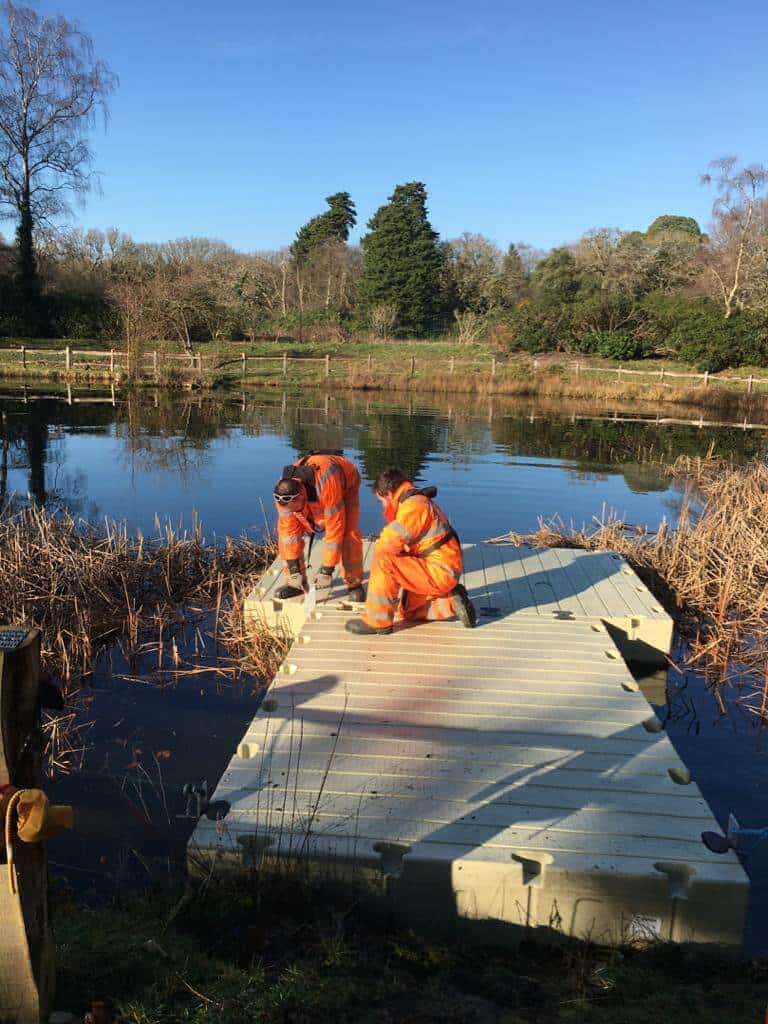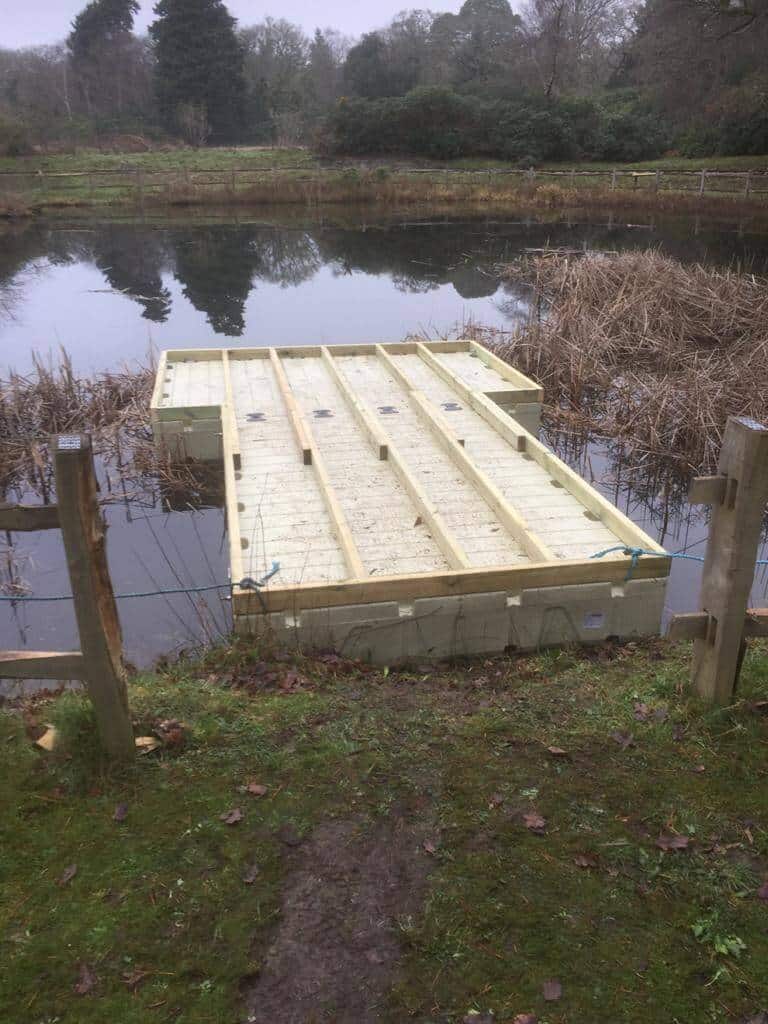 The end of the week bought a smaller job, but one that will lead up to a bigger job in a couple of months. A couple of the team went up to Lincoln to install a couple of small modular cube pontoons with yellow buoys at either end of some scaffolding, to create a safety barrier on a river. The construction team using it will be doing major works on the bridge come Spring and require a 400 cube pontoon under the bridge for safety, but for now, just a barrier to ensure boats don't accidentely knock into the scaffolding.
We've had a container of cubes in, an arctic lorry of modular cubes going off to Edinburgh, decking deliveries, rental returns, site visits, a delivery of buoys and the delivery of our certificates for those of us that took passed and Lorry Mounted Crane and Slinging course at the end of last year (photos to follow!) so it's not been too quiet for January, which is great for a growing smaller business. We do so appreciate all our client's and customer's support, so if you're reading – Thank you!
We are all a bit tired after this busy one, truth be told we're used to a slightly calmer start to the year (not that we're complaining!) so these drizzly evenings are a blessing disguise….what more excuse do you need to go home and curl up with a hot chocolate on the sofa?!
Enjoy your weekend one and all!