While half of our team went back to Exbury Gardens in the New Forest on Monday and Tuesday to continue building the decking frames for the hammerhead pontoons down there, the other half stayed at HQ to build and deliver a 4m x 4m rental pontoon for a client in Swaffham. This was bought to us through our Regional Retailer, Heathland Group in Norwich. Do give them a shout if you're near there, they're a great team and always happy to look after those of you around the Norfolk area! The rental modular cube pontoon was to be used as a floating platform for a team to stand on while they covered a body of water in netting to stop birds landing on it. I know how odd this sounds, but presumably they were undertaking maintenance and couldn't have the birds around. I always find it interesting hearing about how our pontoons are used. It's not always for a simple boat mooring or decked pontoon on private land. There are many other uses that often wouldn't even cross our minds.
Back to the more usual use of our Rotodock pontoons on Wednesday and Thursday, as Chris our Installation Manager went down to help Stuart complete the decked pontoons for Exbury Gardens, finishing the decking and ensuring Stuart's carpentry was, as ever, ship shape! The platforms will be completed to exceed expectations and within their deadline. I mention 'the more usual use of our pontoons' above, because these are to be used to allow the public increased access to the lakes at the Gardens. To simply bring further enjoyment to visitors.
(continued below photos…)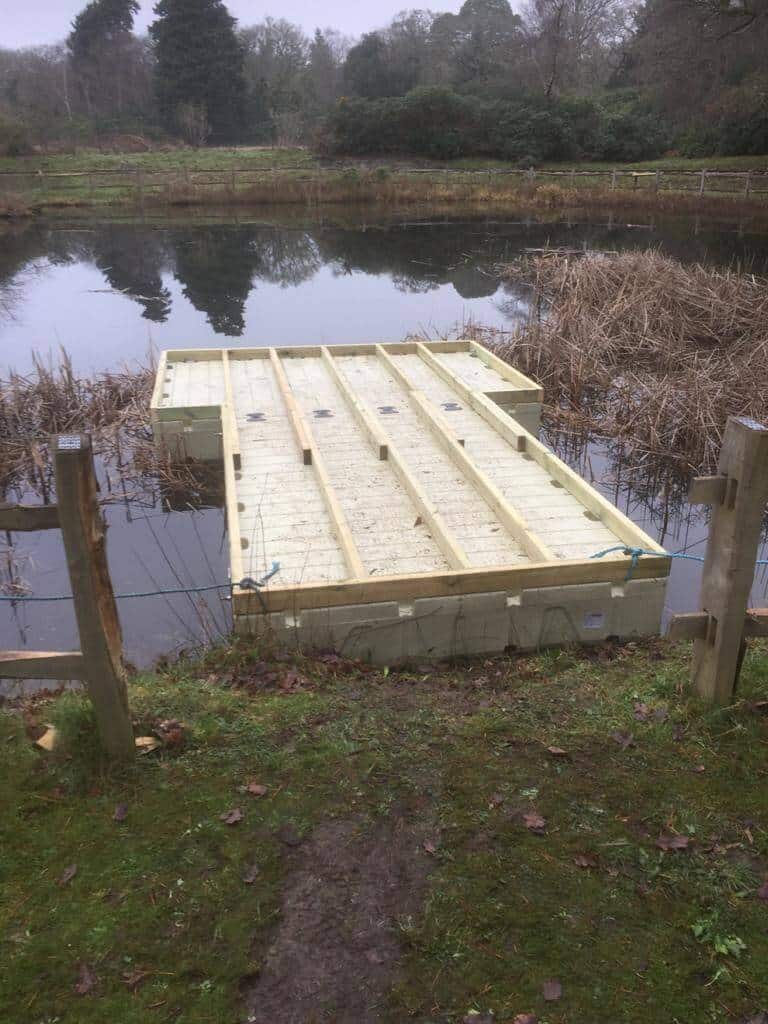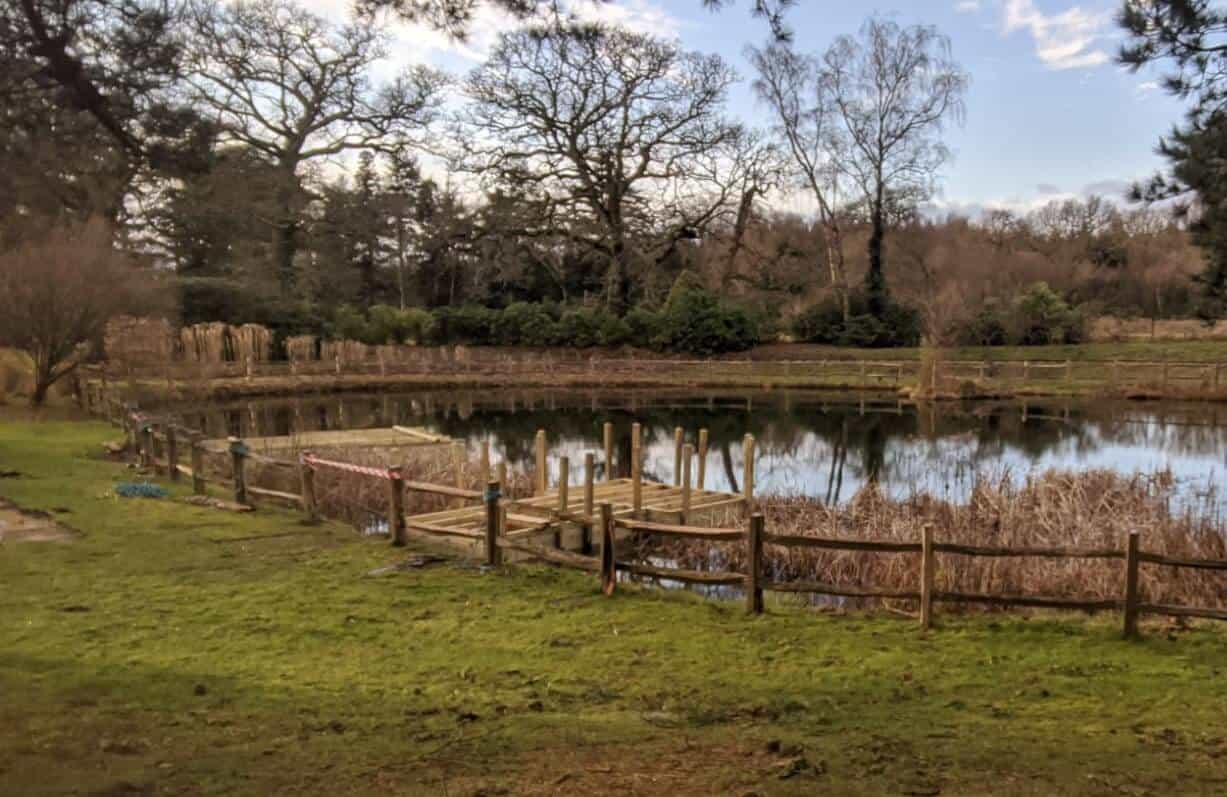 One thing many of our rental pontoons have in common is handrails. Because rentals often go out with commercial clients, safety is paramount and nearly every one has handrails included. They come in a variety of shapes and sizes, but all will help the user not fall straight off the side should the water get a bit wavey, or if they accidentally step a bit too far toward the edge, etc. Bright yellow HDPE handrails with blue rope is most common with rental pontoons, but we also have a more demure beige HDPE post with thick cotton rope, fully galvanized metal handrail posts and rails, and for your decked pontoons, we can provide custom made wooden posts with rope rails. It's totally up to you what you feel would be best for your specific job or project, but of course we can help and advise on different systems that we feel would be best suited for you. One thing I can say is that they do seem to 'finish' a pontoon, whatever it's use.
The office has had time for cuppas and a little cake this week, but all in all, we're keeping busy.  Estimates are still flying out the door each day and the phone is still ringing! I've been completing some of the Linked In Learning courses over the last few weeks, have you tried any of them? I think they're great and have learned a lot, not only from the on-going, longer courses, but also from the 15-30 minute short courses. Please note, this is not a sponsored post, I've just really enjoyed them and thought it worth telling you about!
Have a wonderful weekend! Dare I say it…can you believe it's February already?!