We are excited to let you know that we have become distributors for two new types of pontoon, each with very different uses. The NATO pontoon, used frequently in construction and heavier duty projects, and the Easy Float pontoon which is made in Sweden and has a really low freeboard, making it ideal for rowing clubs and watersports enthusiasts.
The NATO Pontoon: These are large steel structures that are used in a variety of industries, including construction, events and dredging. Once in the water (lowered by a crane) the pontoons can be fitted together on either long or short side by use of connection forks and rings to create larger platforms depending on requirements. As standard they come in size 4.2m x 2.1m, but can be built to each specific request. An outboard motor with bracket can be attached to ease the movement of machinery and people across lakes and rivers, and winches and handrails can be incorporated too.
The load bearings for these pontoons are as follows:
Load capacity pontoons: approx. 2.800 kg (20 cm freeboard)
Maximum load capacity: 4.400 kg (fully submerged)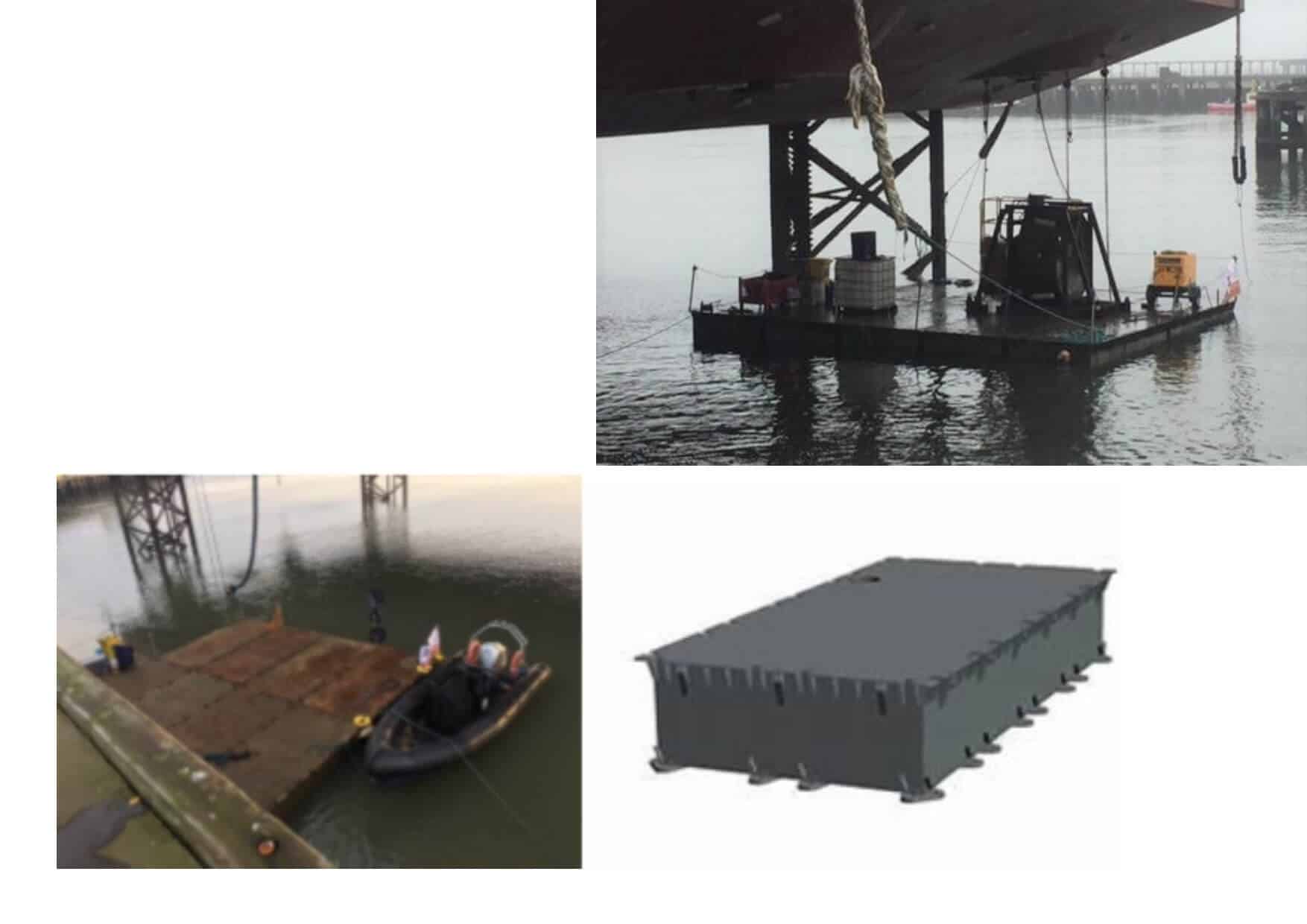 The Easy Float Pontoon: This attractive, low profile pontoon comes in a variety of sizes with widths of 1.2m, 2.4m, 3.6m, 4.8m and 6m and lengths of 3m, 4.2m and 6m. The height is just 208mm with a freeboard of 180mm making it a brilliant choice for those needing a smooth, easy entry to the water. The Easy Float uses poles along the lengths as standard to keep the pontoons stable, enabling them to be used by groups of men standing along one side with very little tilting. If your mooring area will not be suitable for the use of poles we can also use anchors and chains on these pontoons, but this will remove some of the stability. They can be double stacked in and out of the water for extra buoyancy and ease of storage.
Research on the product has indicated that it is resistant to corrosion, weathering, sunlight, impact, abrasion and staining by normally aggressive staining agents. Having undergone five years of rigorous testing in salty water, strong sunlight, the extreme temperatures of the Red Sea and the harsh Nordic winters, this is a brand that is built to last. The pontoons can become a raft with the simple addition of a small 3 to 4 horsepower engine, and with a non slip surface and being suitable for the disabled, you can take all friends and family with you!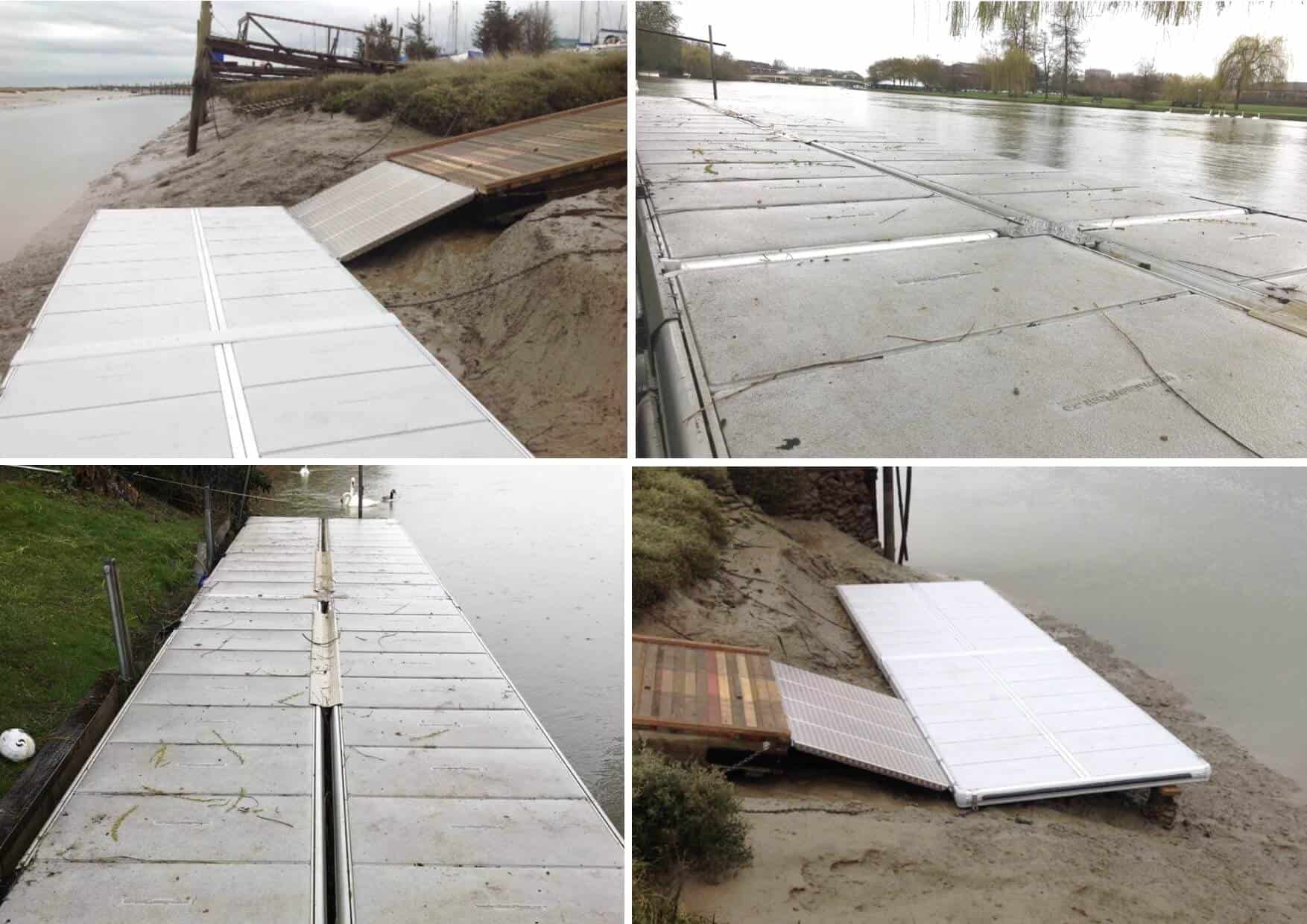 We are so pleased to be able to offer these new pontoons. Joining these with our current range, we shall be able to reach further out to the marine industry and hopefully encompass a greater client base.
You all stay safe this weekend, look after loved ones, friends and family, and remember that it's nice to be nice! In these uncertain times, even the most robust of us might need a smile every now and again.