This week started with sunshine, meetings and a temporary new forklift (this has a story of it's own that I won't bore you with) which got us motivated for the week ahead. From Wednesday the boys were out, firstly on an install at Queen Mary's Sailing Club who were after a 6m x 2m extension to their current pontoon which was due to be refloated in November. As well as the modular cube system, they had requested fenders to surround the whole pontoon.  The install team arrived and unlocked the current pontoon from it's shore end connection, where they built and attached the new pontoon on the steep angle of the reservoir shore. Once the modular system was together, they reconnected it to the shore anchoring and started attaching the fenders around the outside. It was quite a rough day, but as ever, the cubes flexed with the waves and allowed the team to take photos (see below) and a video (see social media) proving their worth! All in all, a happy team and a happy customer!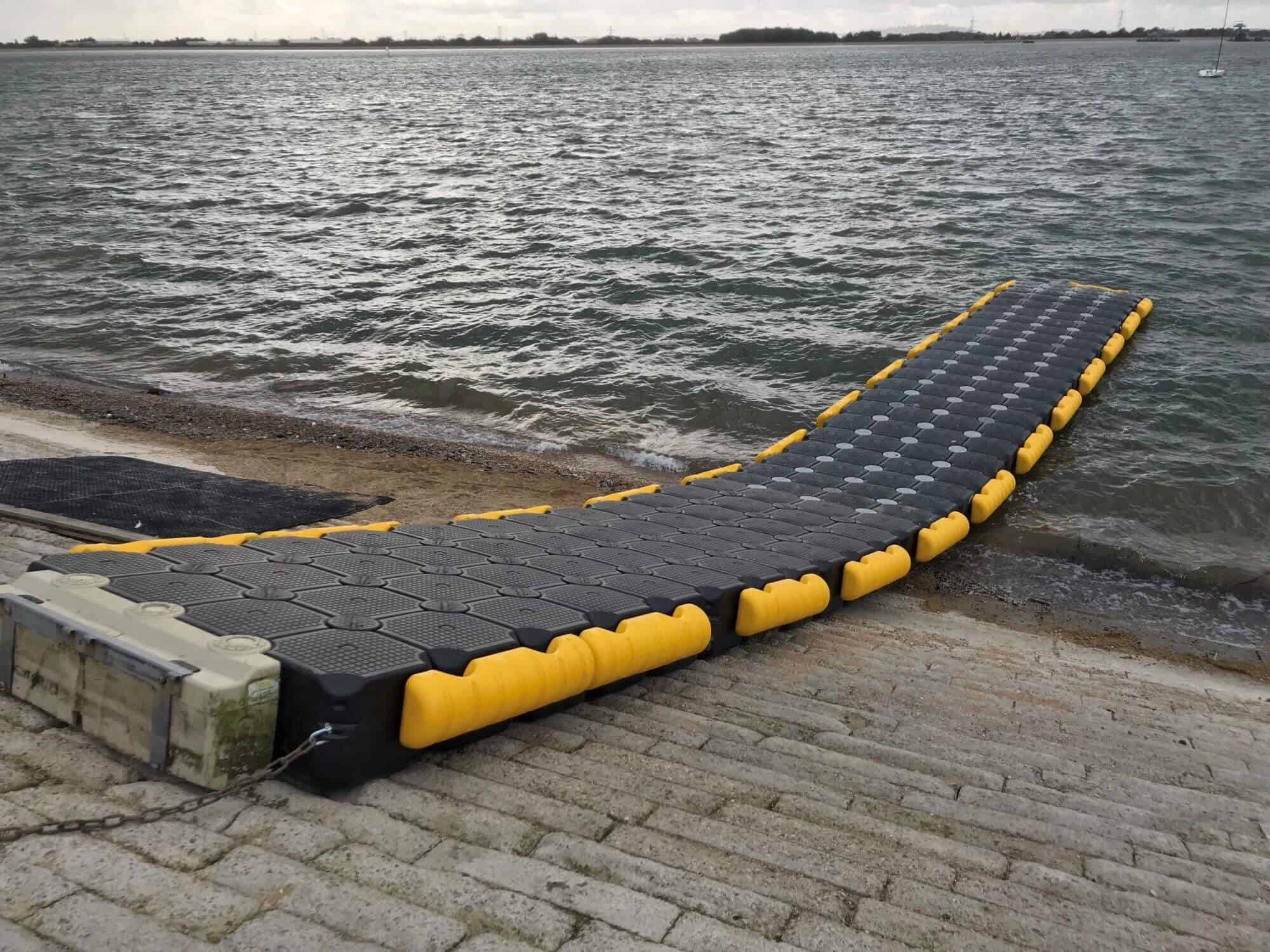 Thursday brought a trip to the beautiful Heckfield Place near Reading where we installed a 3m x 2m decked Rotodock pontoon with a bespoke wooden ladder last year. They had decided that they needed a longer ladder for the swimmers, so we asked the fantastic Steve Bailey Carpentry and Joinery to build another bespoke ladder for us and off we went to replace the shorter one. A quick and easy swap over of the two ladders and the boys were back at base in time for lunch!
We have a new warehouse helper starting on Monday, so Friday bought us a full warehouse tidy up (it looks AMAZING, by the way!) and a trip to the great Bunce Sheet Metalwork to collect a few sets of items we have ordered, then onto the galvanisers.
All in all, a successful week working with our two main products, the modular cube system, and Rotodock, and both for returning customers which is always a pleasure.
On that note, have a great weekend, stay dry and cosy inside, or splash in the puddles and go in search of rainbows!