If you have a body of water that suffers from algae growth Clearwater Ultrasonic have the solution.
Our state of the art Ultrasonic Transducers kill off algae that is currently in the water and prevent regrowth with amazing effectiveness.
We stock a range of units ensuring that we have a system available for all sizes of water body, the units are very efficient and show results with weeks of installation.
If you haven't got main power available we also have stand alone solar power options available.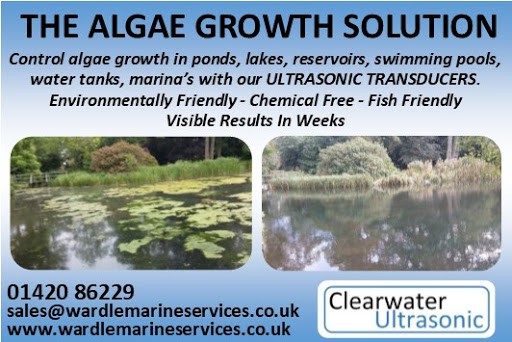 For more information contact our sales team on 01420 86229