The Wright Event, one of our clients here at Wardle Marine Services, specialises in top quality team building and corporate events through adventure days out as a corporate events organiser.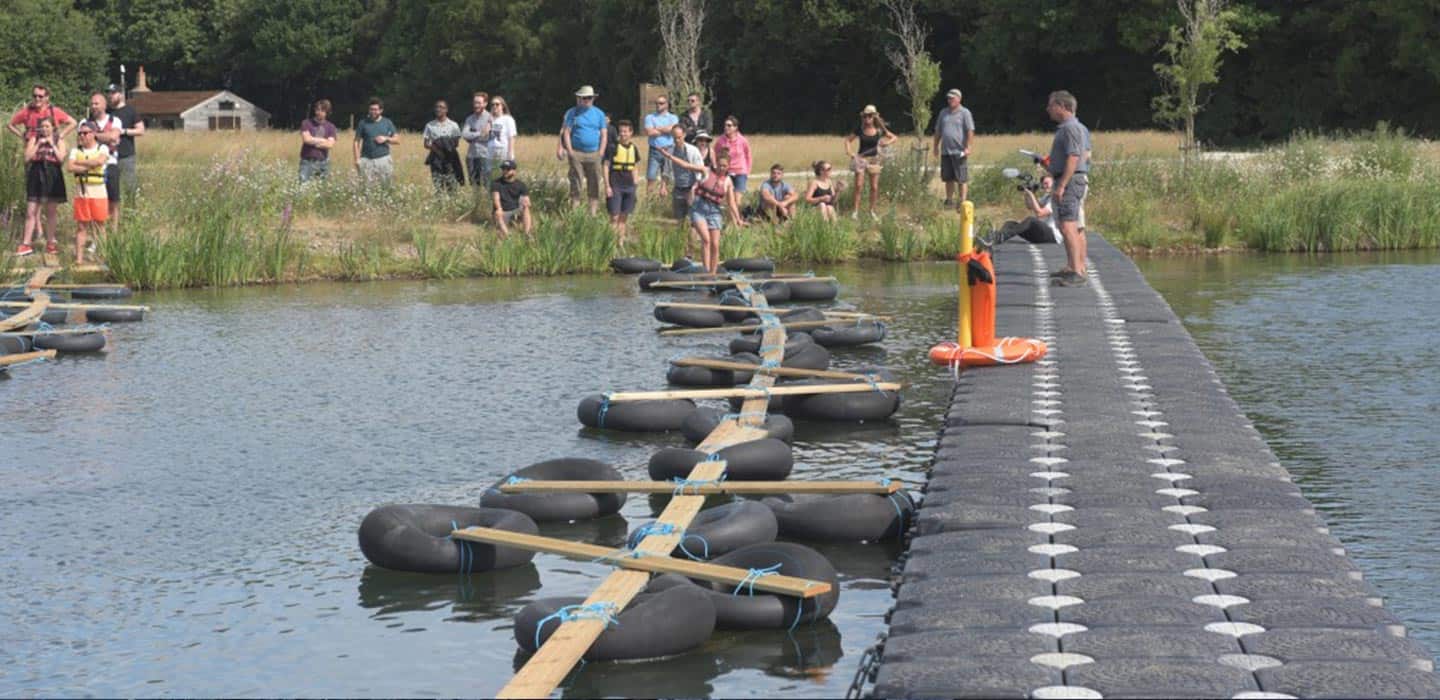 They approached our expert engineers to design and supply a rental pontoon and associated mooring to allow access to an island situated in a small lake for their safety teams during a raft building exercise.
Due to the restricted access for lifting equipment and short rental period the Wardle Marine Team advised that the client hired a 1.5m x 45m Modular Cube pontoon and a mushroom anchor and chain mooring system.
Not only did this system provide a robust and stable pontoon, the installation and removal was also quick and easy thus helping to keep the costs to a minimum for the client.