Our customer required a floating pontoon reaching out from his private residence 45m into a Loch in North West Scotland to enable him to use his Rib over a greater tidal range.
The pontoon and moorings had to with stand rough Scottish winters and allow a tidal range of up to 2 metres. He also required the pontoon to be a dark colour to prevent it standing out on the Loch too much.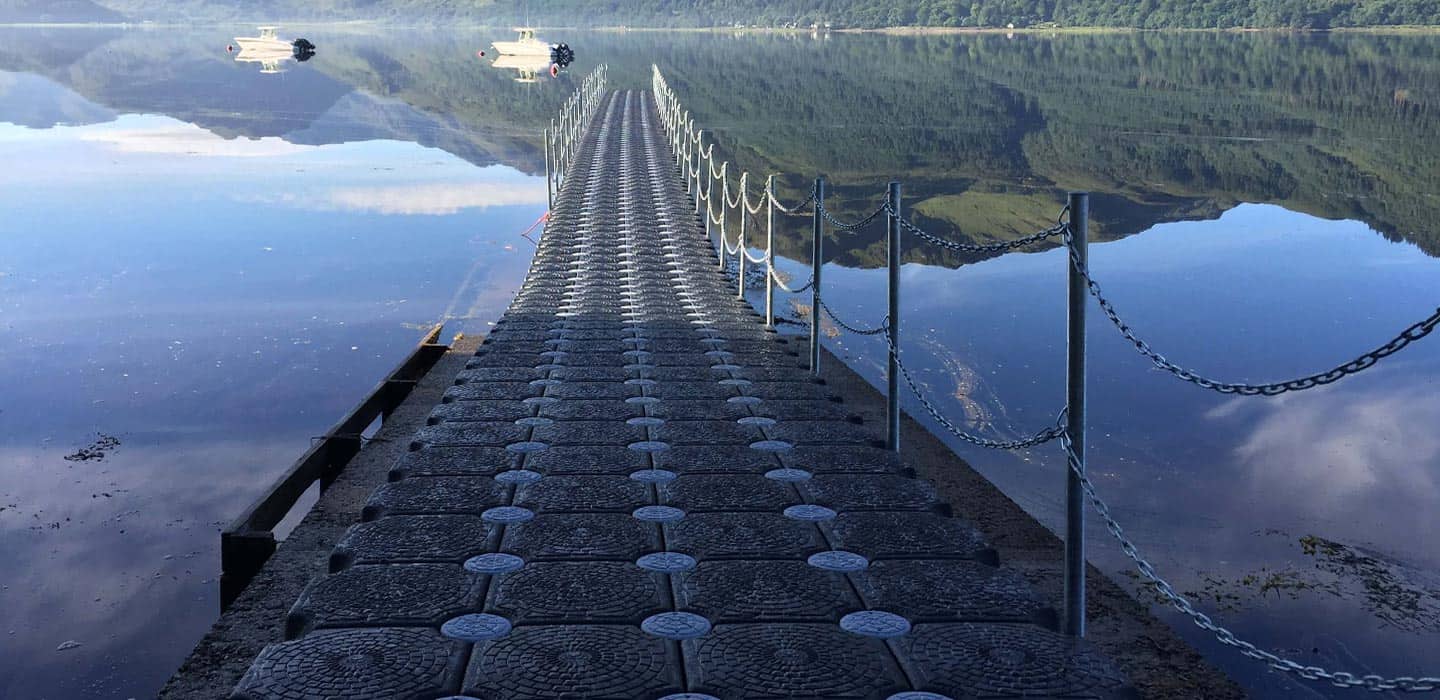 Wardle Marine Services Ltd supplied and installed a modular cube pontoon using our black 500mm x 500mm modular cubes anchored using 50Kg AP anchors buried into the Loch at low water using a JCB and connected to the pontoon with 38mm used chain and 19mm painted chain. Wardle Marine Services also supplied and installed custom made galvanised hand rail posts built to the customer's exact specification.