A large fiberglass platform with catamaran hulls.
---
This is the ideal pontoon for those of you looking for an extra floating space, whether it be an office, a weekend hideaway or a renovated container. If you have a design project to extend your current working or living space onto the water, this is the pontoon for you.
These systems are your go-to for large internal spaces. Many people enquire about building an office, shed or getaway space and need a suitable pontoon to take the weight. With the deep hulls, a minimum standard size of 12ft x 25ft (3.6m x 7.6m) and a load capacity of 1ton per 4ft sq, this is your best choice. The bonus of this design, with the two 4ft deep catamaran hulls, comes with the extra dry storage space that they can provide. A hatch can be included for easy access and there you will have an extra 1000L (approx.) storage under each hatch. The hulls can also be used for extra desk or sleeping spaces. The platforms are road transportable and can be lifted onto the water with the ease of standard marina equipment. Equally you can build your space on the platform on dry land and lift it in afterwards. The manufacturer builds living spaces upon the platforms, so any extras to aid your design could be accommodated during initial discussions. Tidal movements aren't a problem for this system and should your bed run dry, it will happily sit and wait for the water to return, though the flatter bed the better. Mooring this system doesn't require any special accessories, they will happily stay put with simple cleats and ropes, though piles can be accommodated if they are needed.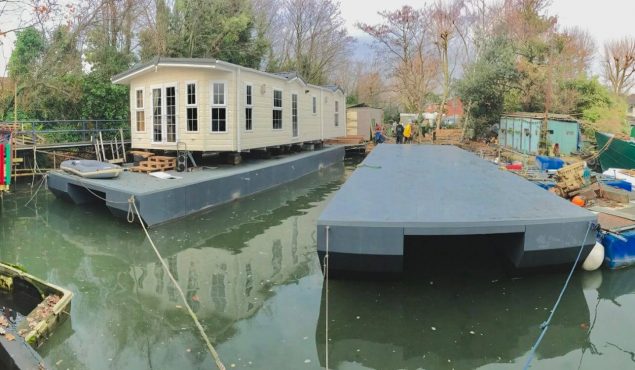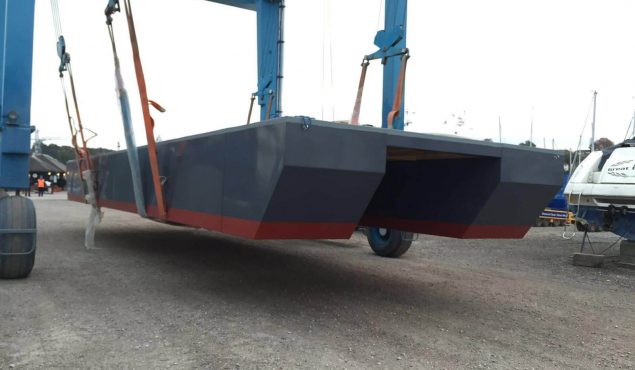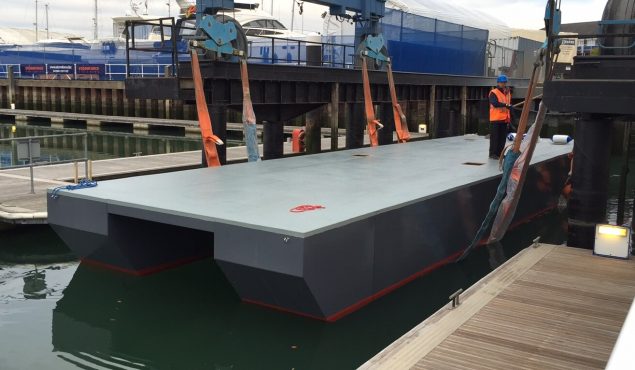 More Info
---
These fibreglass systems come in a variety of sizes, with the standards being 3.6m x 7.6m and 3.6m x 15.2m. With extras from hatches and flooring to atmospheric underwater lighting, we can exceed your project ideas to help you create a floating space that will calm your mind from initial enquiry to final installation.